10 Holiday Festivals to Spark Your Festive Cheer
December 8, 2017 / articles, events

Traveling this holiday season? Don't let the travels get you down! Stop in at one of these Christmas Festivals in some of our favourite places to keep up your festive cheer.
Prague Christmas Market,

Prague, Czech Republic

 
December 2, 2017 – January 6, 2018
Located in the Old Town Square and Wenceslas Square, the Prague Christmas Market is in the heart of the city. With this year's theme set as "History of Prague," it's the perfect opportunity to experience the city's rich history along with the festival! Entertainment and activities include various concerts in churches and historic buildings, the opera and Nutcracker ballet, a Blacklight show and even a marionette theatre.
Where to stay in Prague:
The Grand Mark Prague, Prague Marriott Hotel
Find out more: https://www.pragueexperience.com/events/christmas-markets.asp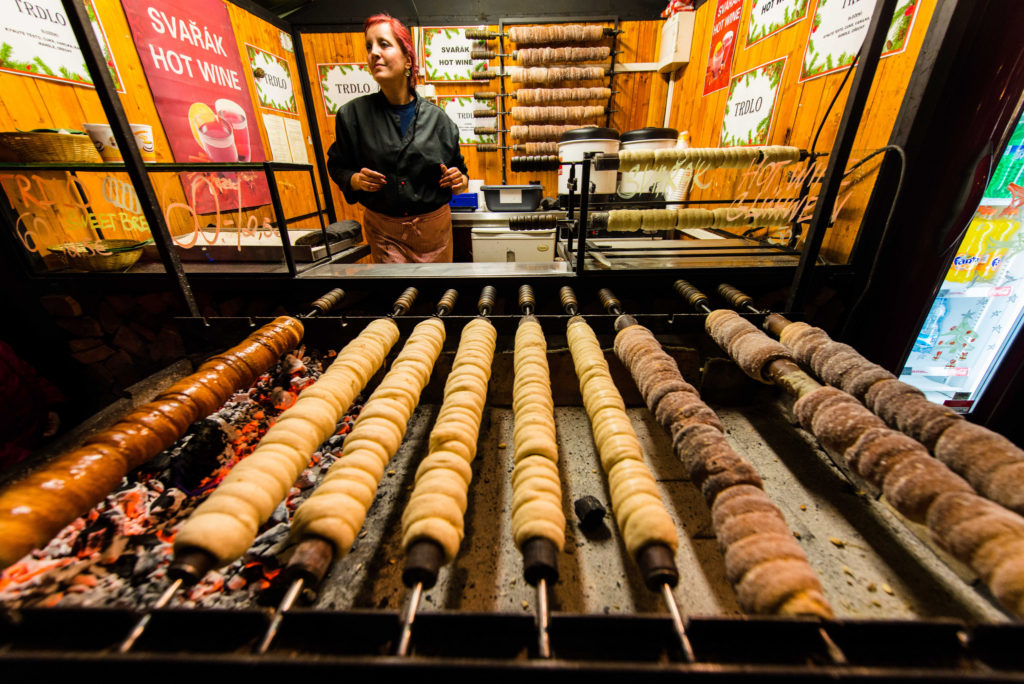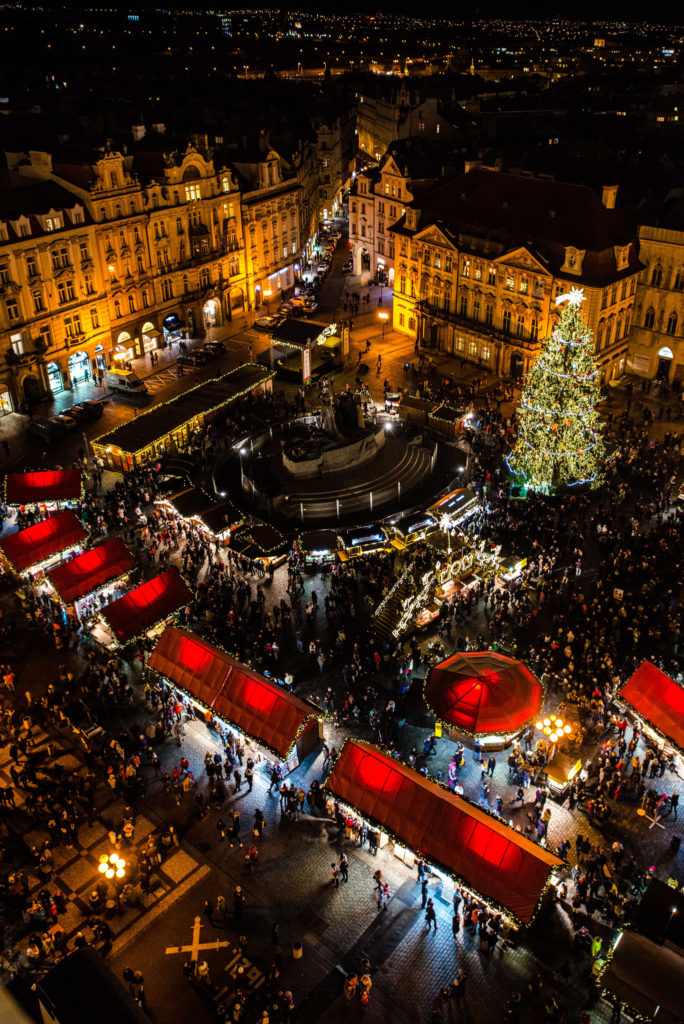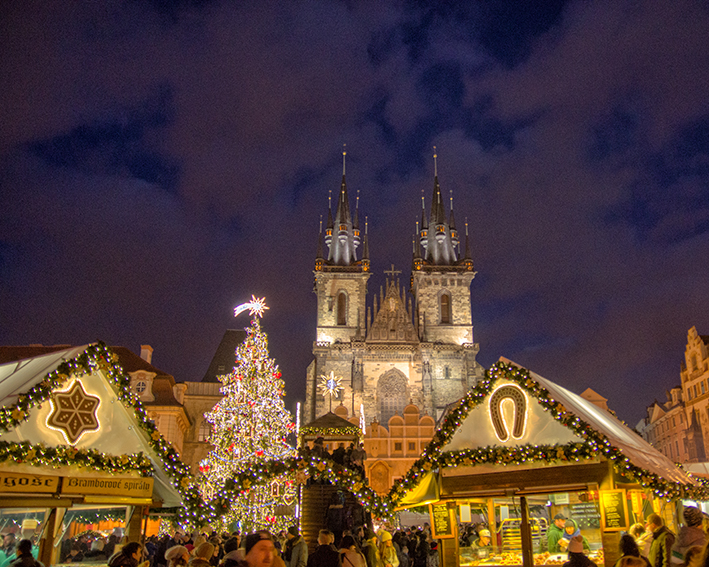 Vörösmarty tér Christmas Market, Budapest, Hungary
November 10 – December 31, 2017
Budapest's Vörösmarty tér (Vorosmarty Square) plays host to the oldest Christmas market in Budapest. Keep warm by clutching a festive mug filled with mulled wine as you browse the stalls of traditional hand-made Hungarian gifts. There are many free concerts in the late afternoon, in a wide range of genres, as well as a light painting show.
Haven't brushed up on your Hungarian lately? The folks over at Budapest Christmas have got you covered: "The pronunciation of the Christmas square may seem too difficult at first time, but saying it 2-3 times out loud will make it super easy. Say: verr-ersh-mor-ty tay-r) Ö in Hungarian is always pronounced as the 'ir' in girl or Shirley, while É with an accent, is always pronounced as -ay- as in ray, say, but we do not say the 'y'."
Where to stay in Budapest:
The Ritz-Carlton Budapest, Budapest Marriott Hotel, Sofitel Budapest Chain Bridge, InterContinental Budapest, Kempinski Hotel Corvinus Budapest
Find out more: http://budapestchristmas.com/christmas-market-on-vorosmarty-square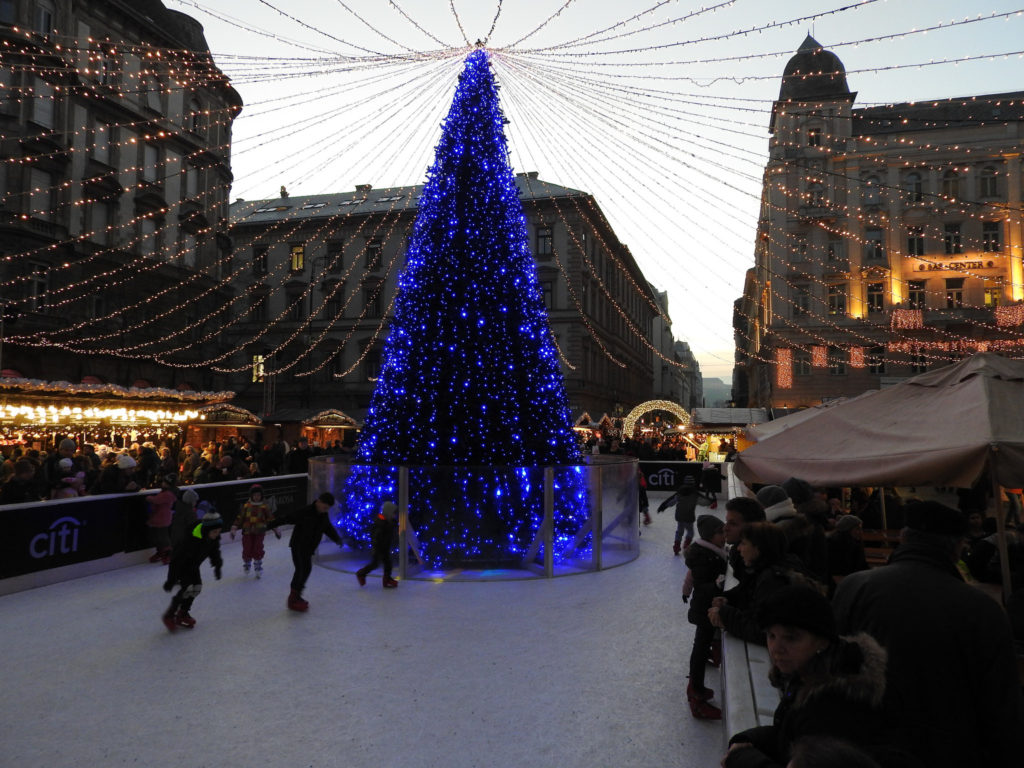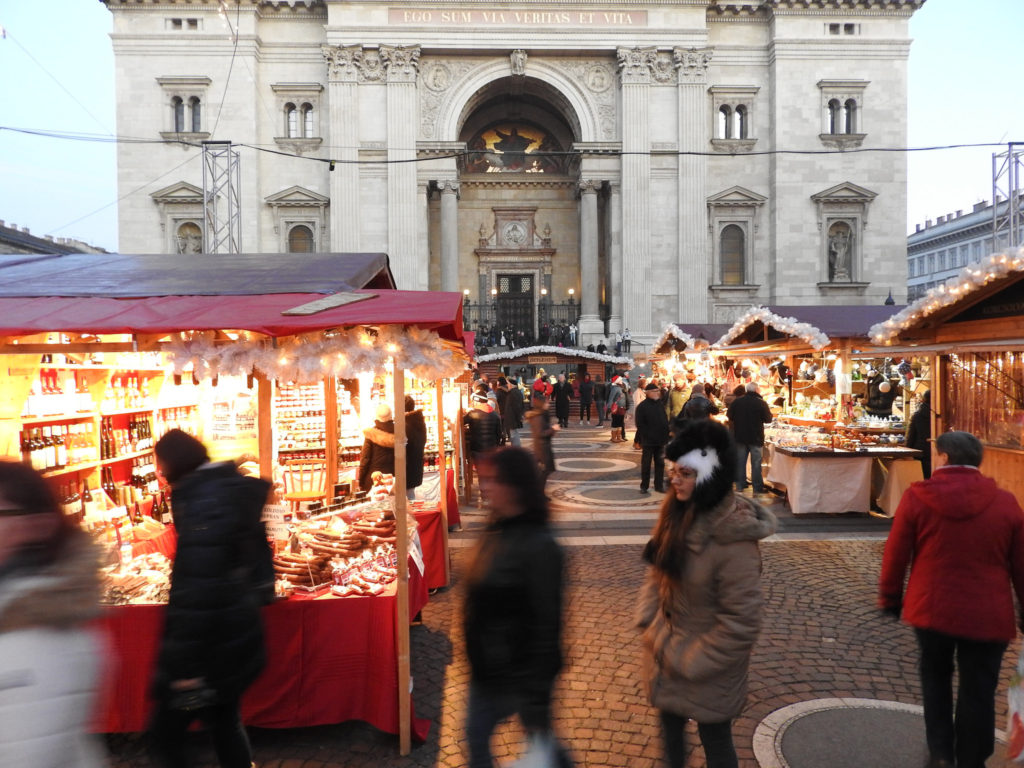 Salzburg Christkindlmarkt, Salzburg, Austria
November 22 – December 26, 2017 
Finding its home in the Altstadt (Old City) of Austria, you can experience the traditional mulled wine, food and drink. There are 95 exhibitors and 90 events including a number of musical performances, and the Christkind visits every Saturday! If you're not quite prepared for Advent, there are plenty of floral and Christmas decorations and candles to make you Advent ready.
Where to Stay in Salzburg:
Hotel Sacher Salzburg, Hotel Goldgasse
Find out more: http://www.christkindlmarkt.co.at/English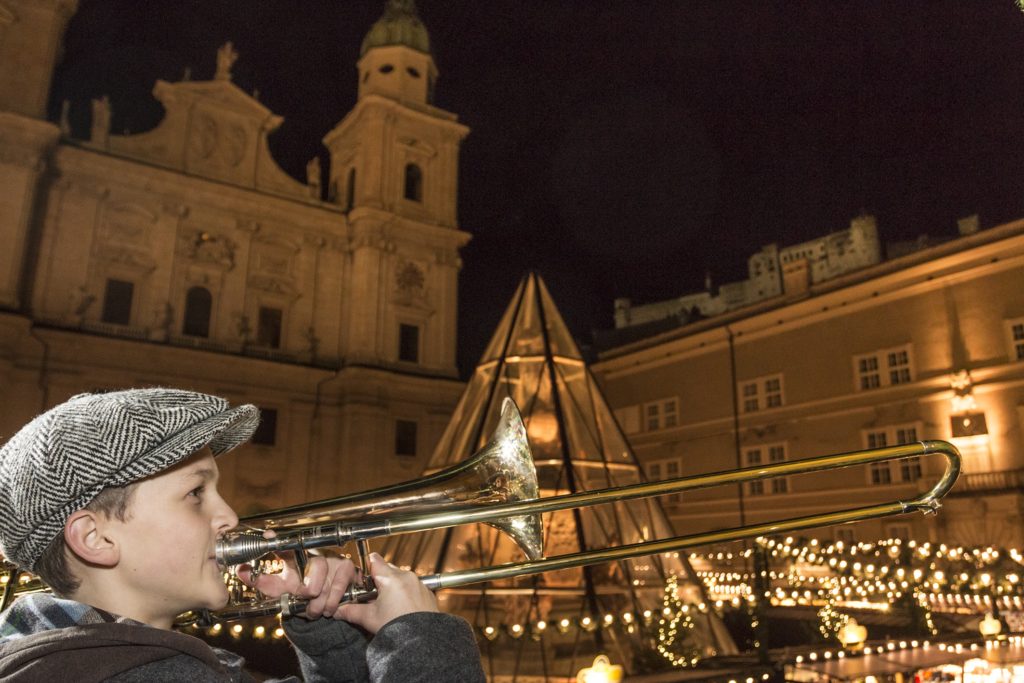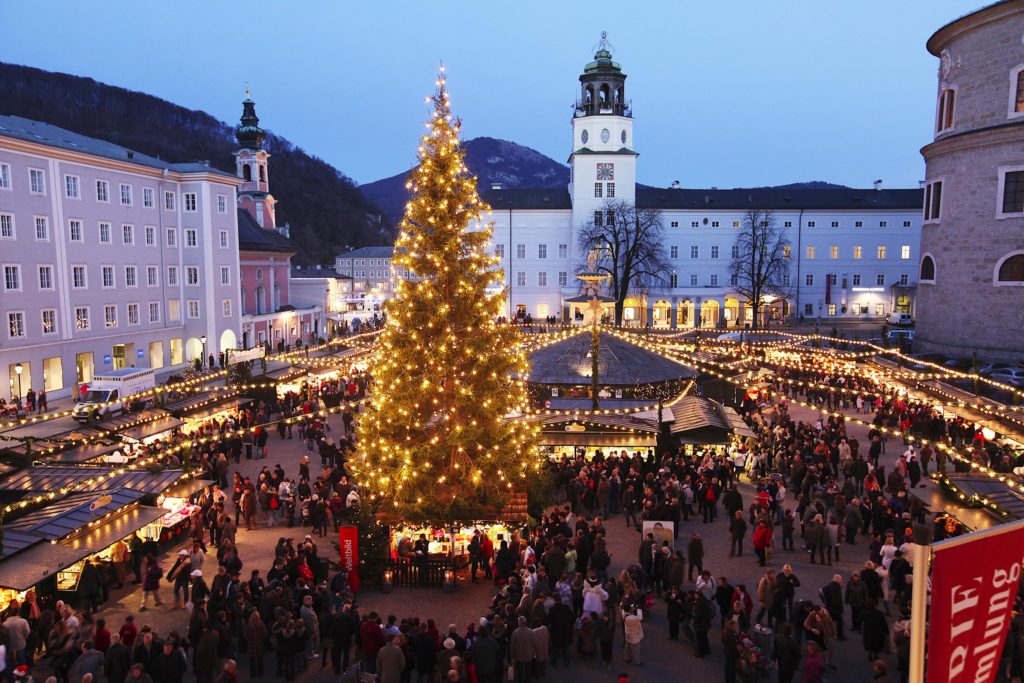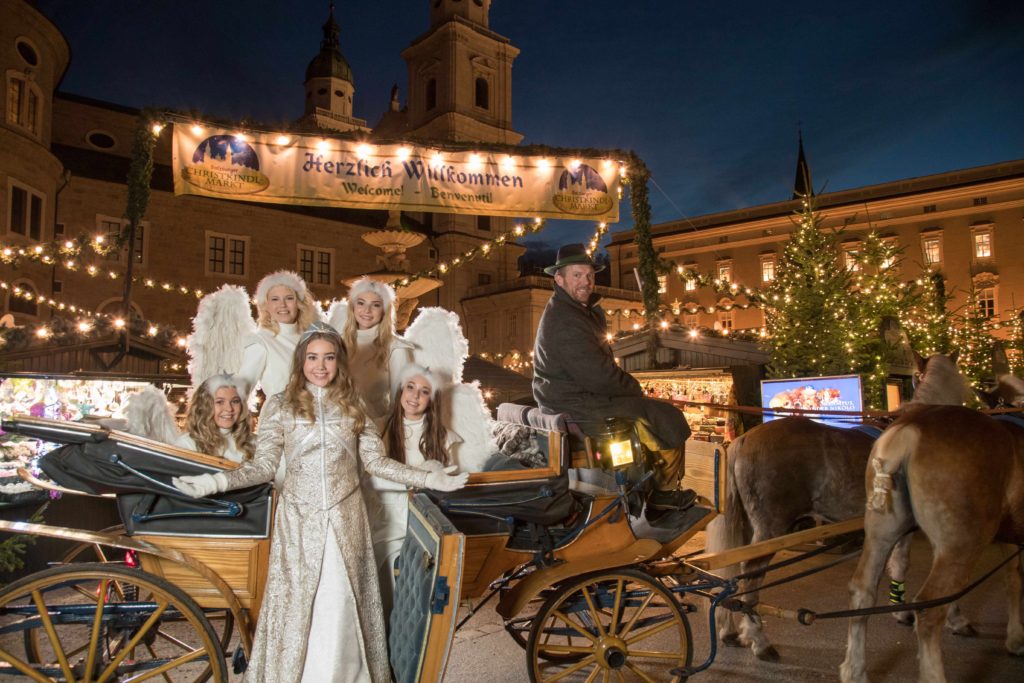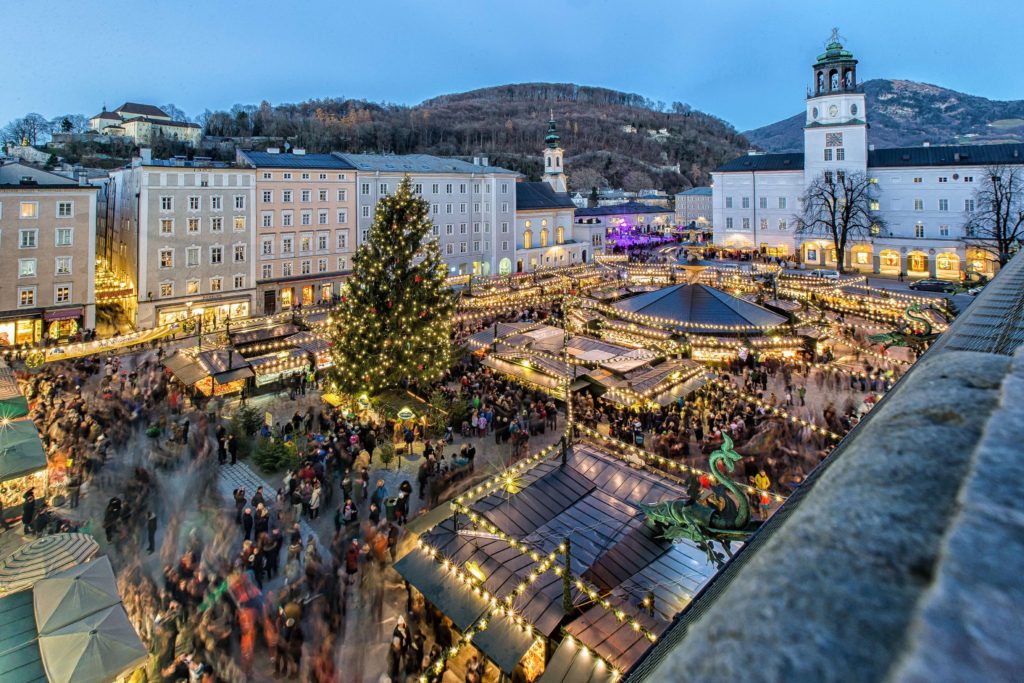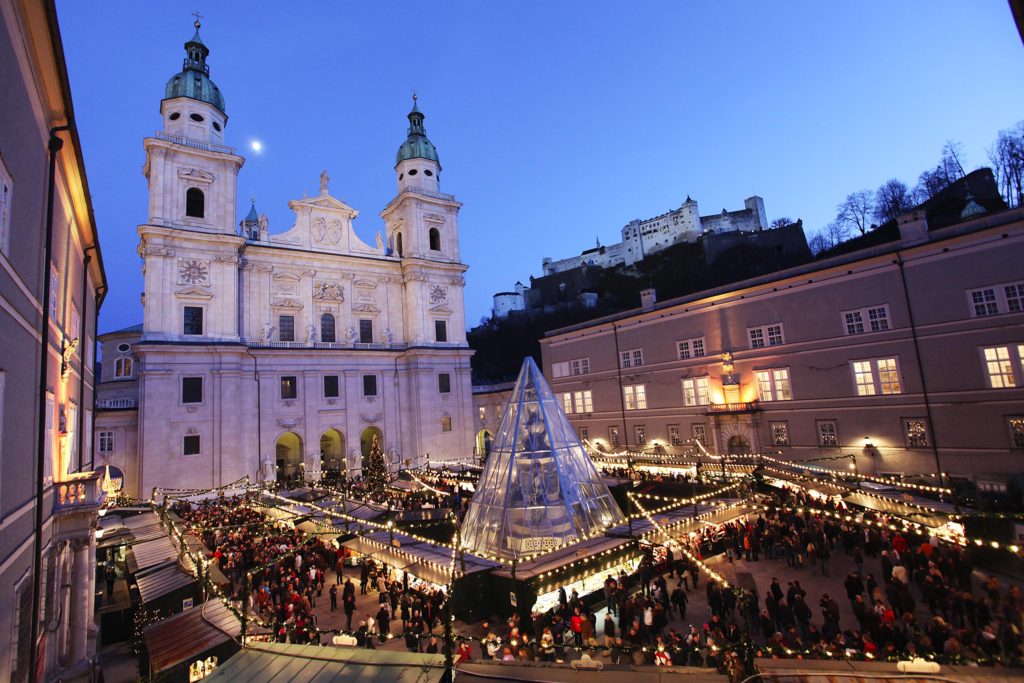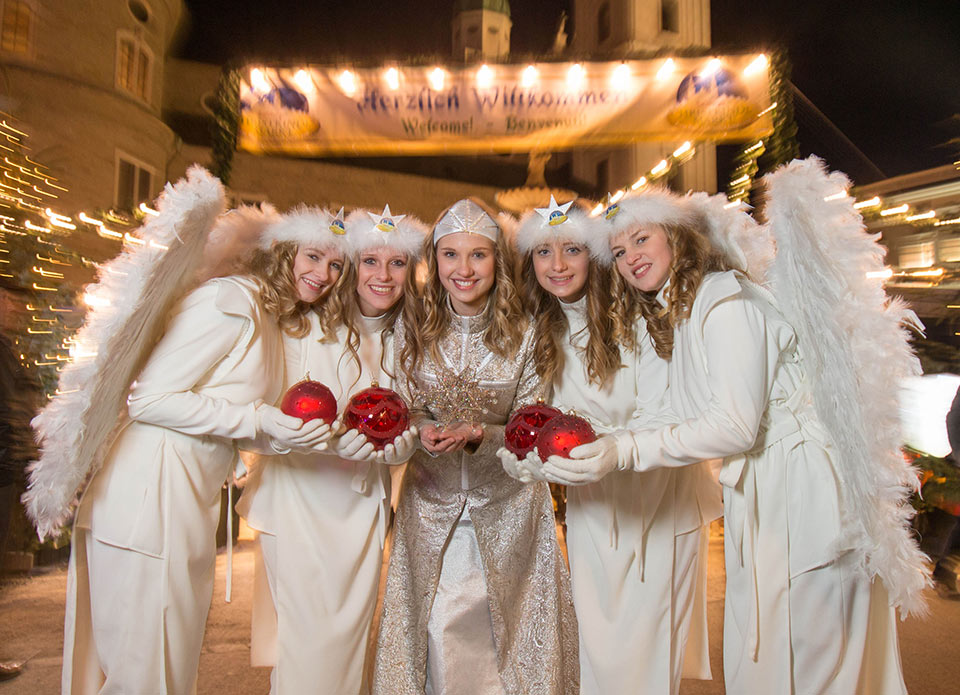 Christmas Market on Marienplatz,

Munich, Germany
November 27 – December 24, 2017
In the heart of the city, Munich's Christmas Market on Marienplatz is a sight to see! Bask in the light of the 3000 "candle" Christmas tree and sing traditional Bavarian Christmas songs. Kids can learn about the Krampus tradition, participate in various other crafts and activities, or watch the famous Kasperl Show. Musicians play live from the town hall balcony as you shop the stalls for traditional Christmas balls, angels, and other items. Don't forget to try the homemade bratwurst, flamed salmon and steaming hot beer!
Where to stay in Munich:
Hotel Königshof, Bayerische Hof, Platzl Hotel München, Rocco Forte The Charles Hotel, Hotel Vier Jahreszeiten Kempinski Munich
Find out more: www.christkindlmarkt-muenchen.de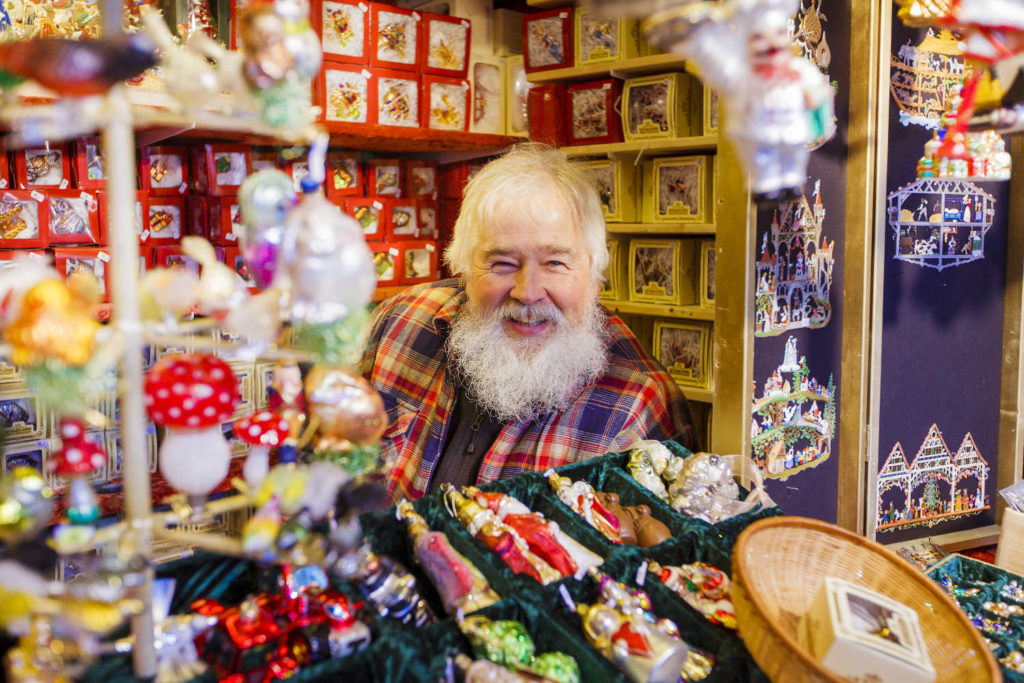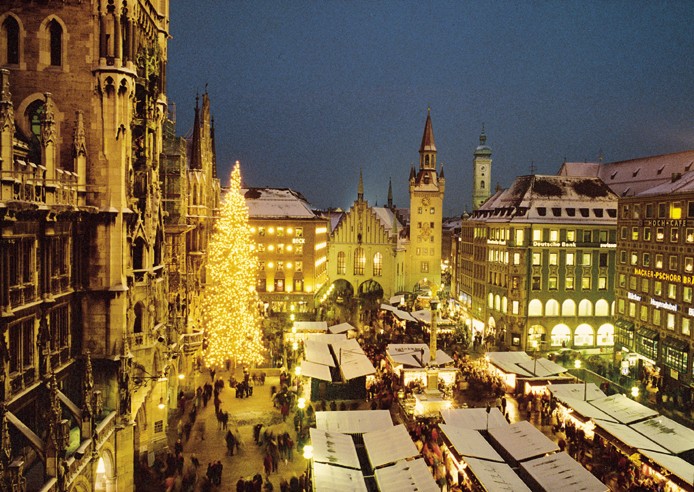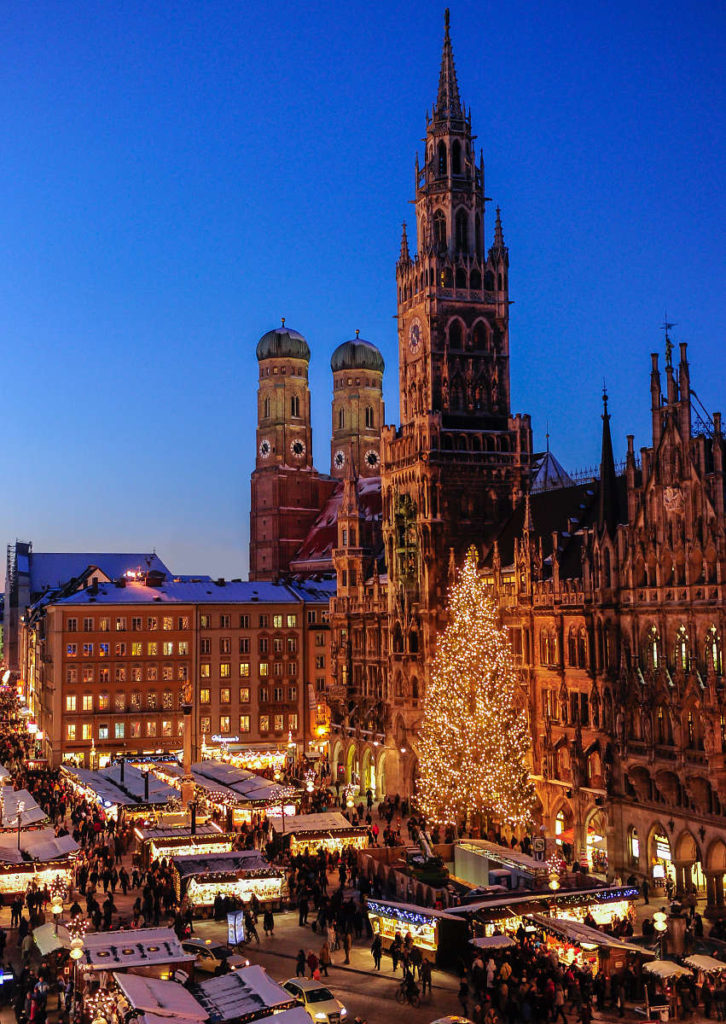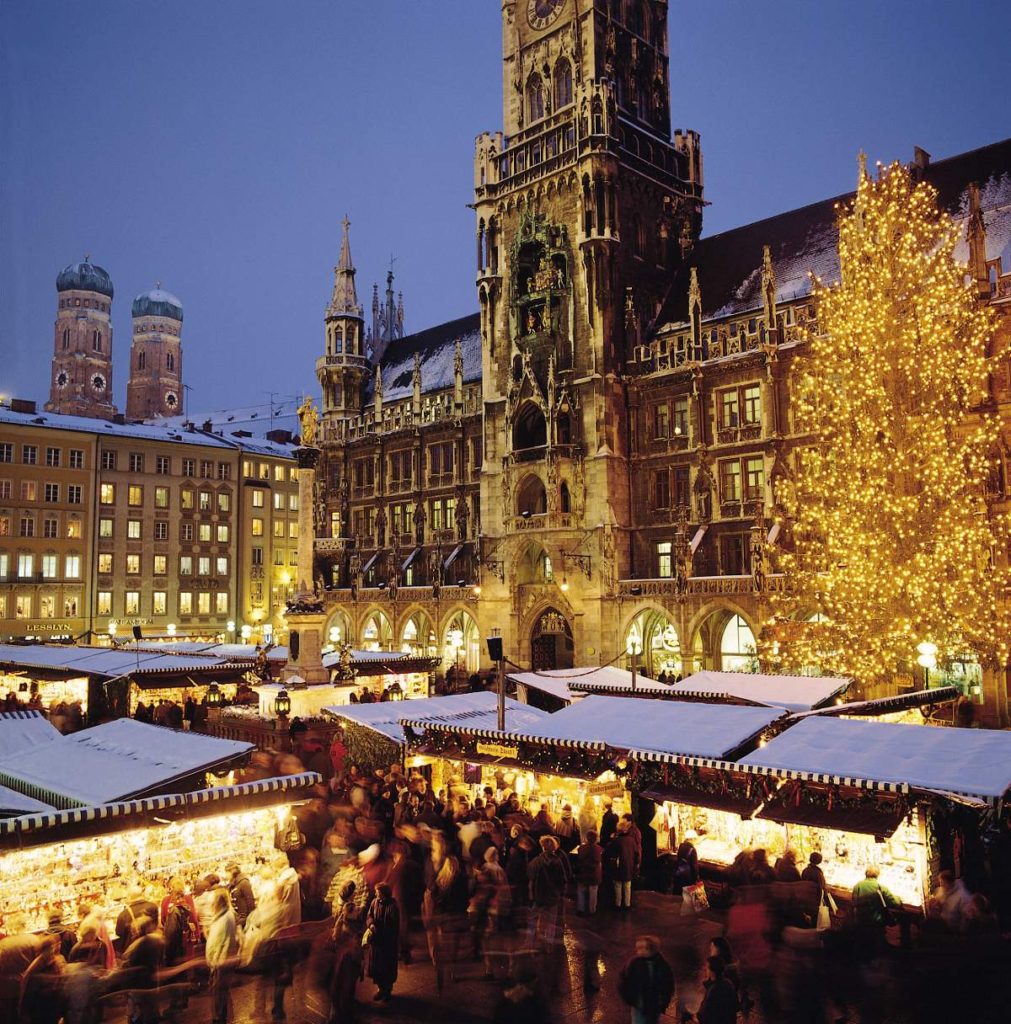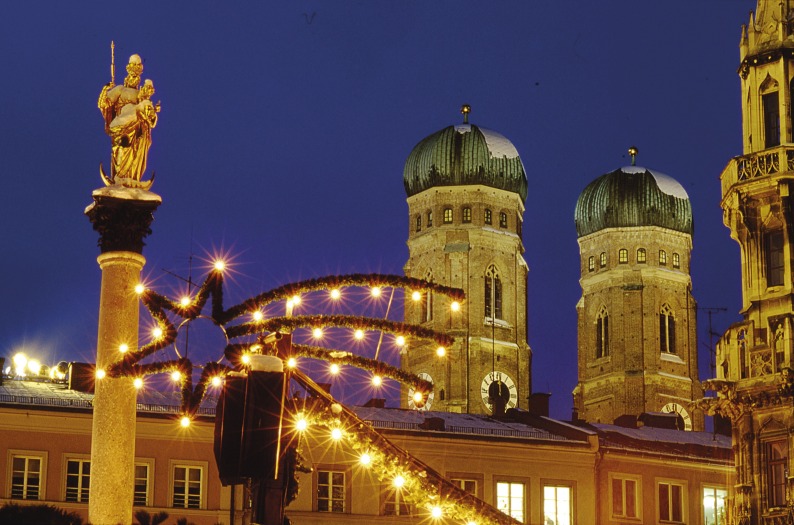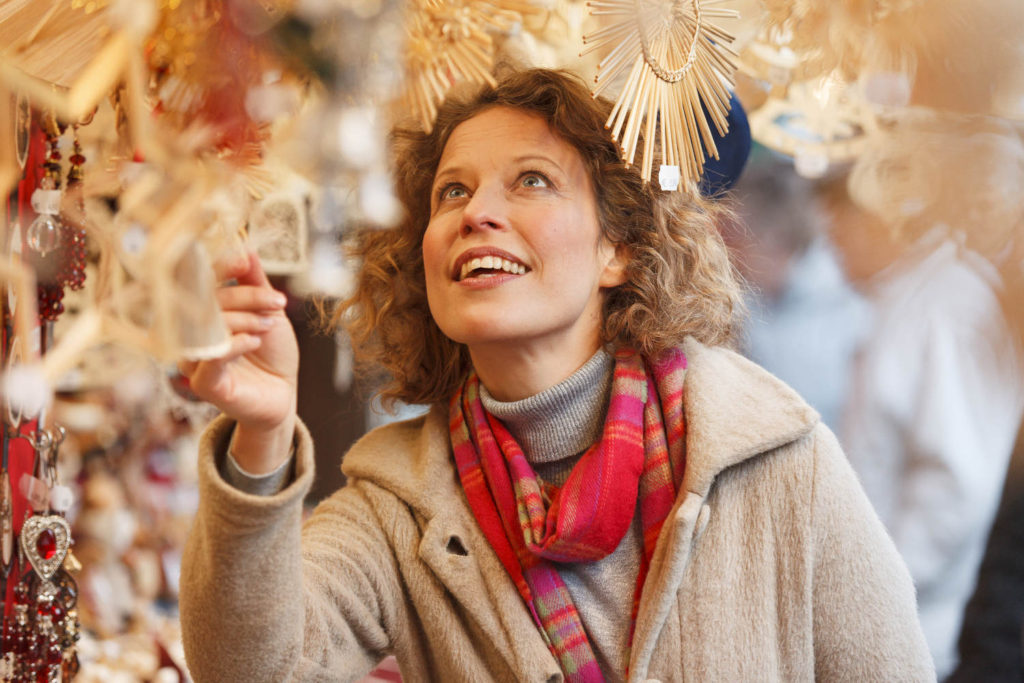 Nuremberg Christkindlesmarkt,

Nuremburg, Germany

December 1 – 24, 2017
Nuremberg Christkindlesmarkt is one of the oldest Christmas festivals in Germany.  The pre-Christmas event on Nuremberg's Main Market Square dates back to the mid 16th century!  Take a stagecoach ride, drink the Rum Punch and mulled wine, and taste the Nuremberg Bratwurst and gingerbread. For some last minute shopping, you can purchase some festive Christmas tree decorations, Czech wooden Angels, or Prune Men (made from, as the name suggests, dried prunes). Take part in the Lantern Procession or visit the Market of the Sister Cities for some international flair.
Where to stay in Nuremberg:
Sheraton Carlton Hotel Nuernberg, Hotel FIVE
Find out more: http://www.christkindlesmarkt.de/en/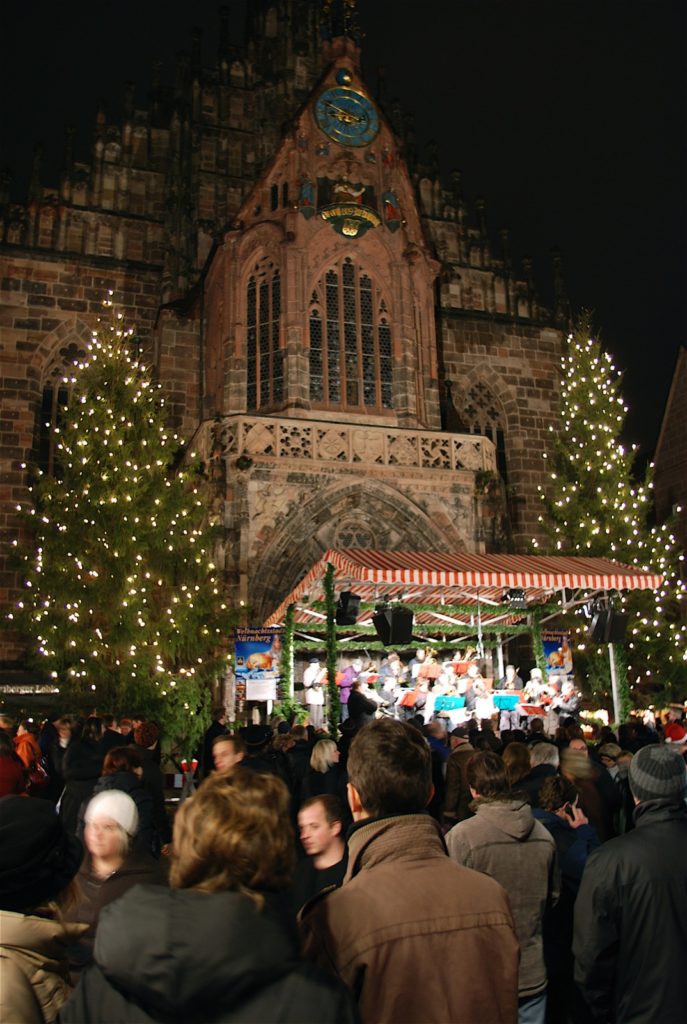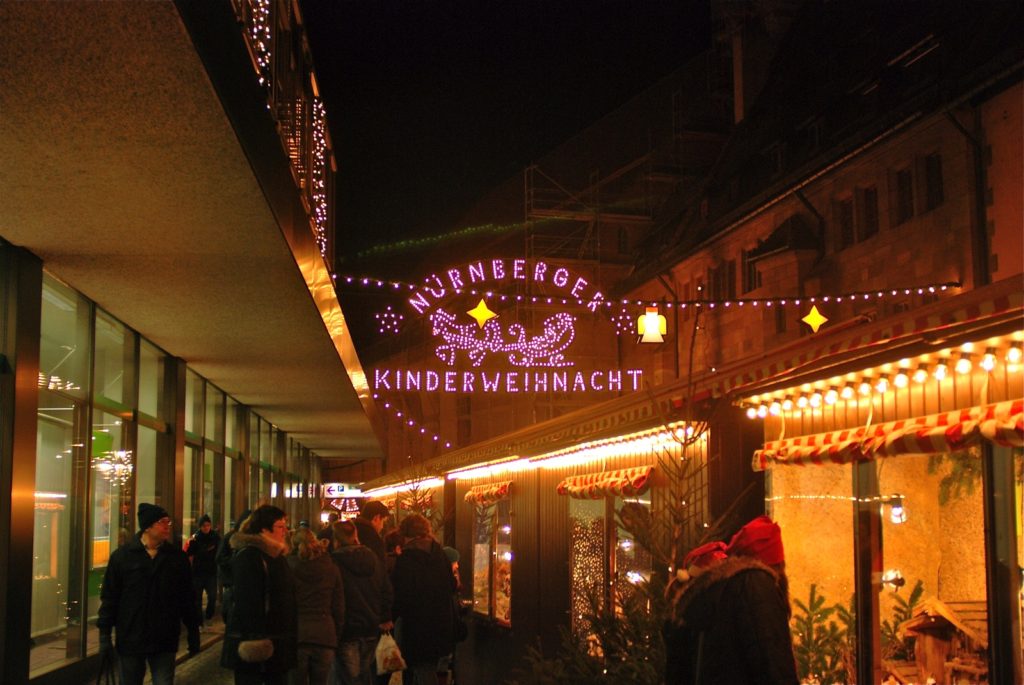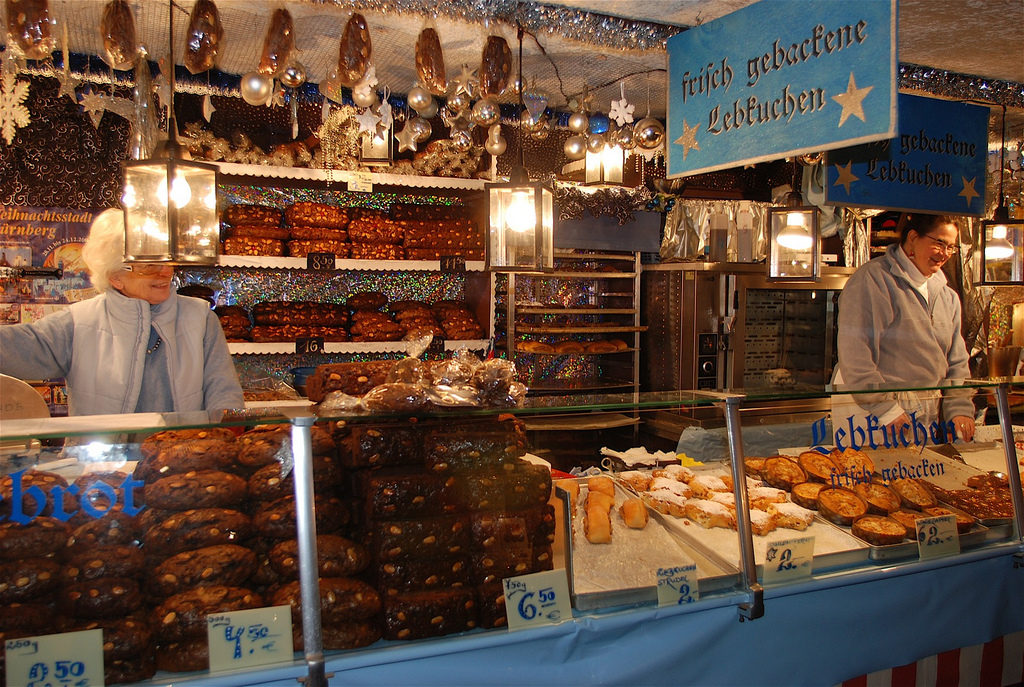 Christmas in Trivoli,

Copenhagen, Denmark
November 18 – December 31, 2017
Christmas in Trivoli will have you tasting traditional Danish holiday treats like Aebleskive (pan-baked donut), and glögg (spiced wine with raisins and almonds). There are approximately 60 stalls that include food and drink options as well as vendors to get your last-minute Christmas shopping done! The Glass Hall theatre plays the traditional "Crazy Christmas Cabaret is Planet Rump – The Farce Awakens". Catch a ride at the Trainsbury Station and shop the trams, visit the Honey Cake Castle, or view the Christmas light show.  If you find yourself in Copenhagen for Christmas Day, you can take part in the Fireworks Festival held on December 25 and 26.
Where to stay in Copenhagen:
Marriott Copenhagen, Nobis Hotel Copenhagen, Hotel d'Angleterre
Find out more: https://www.tivoligardens.com/en/saesoner/jul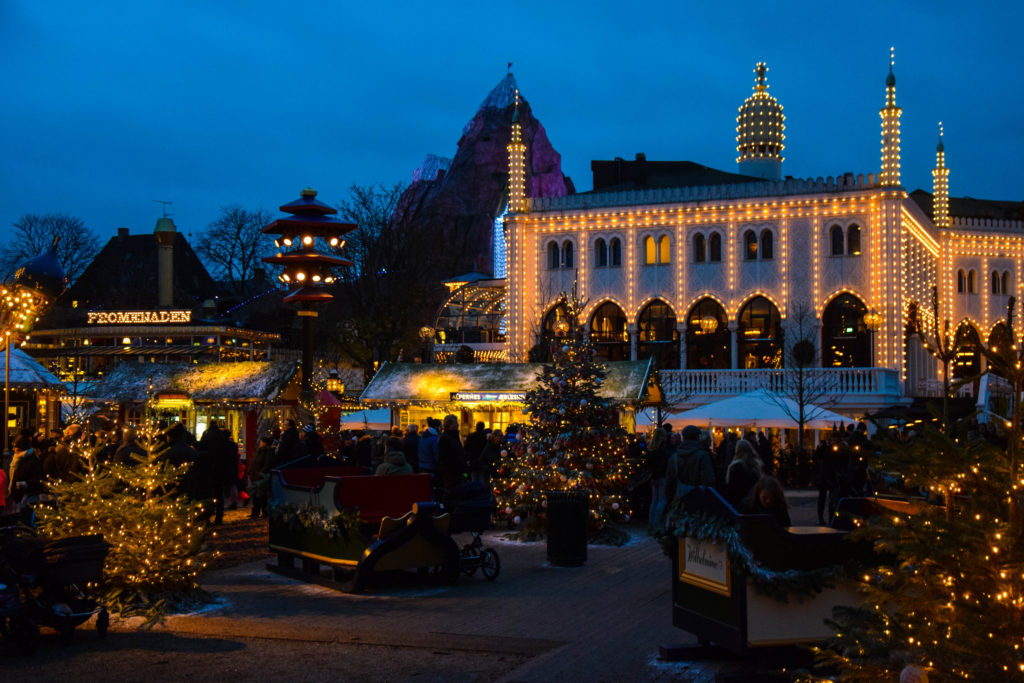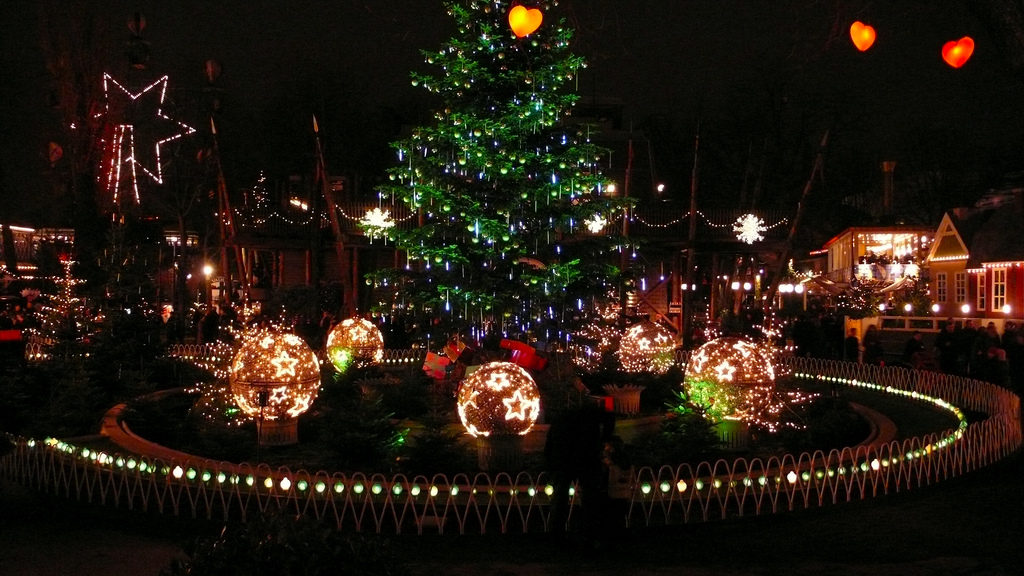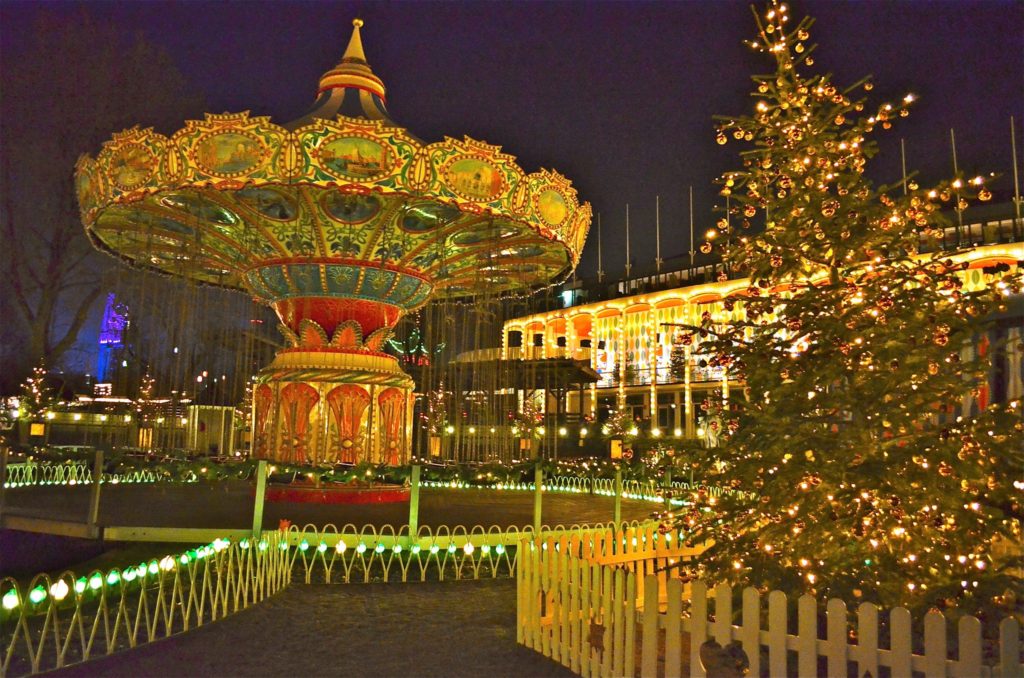 Village de Noël Paris La Défense, Paris, France
November 28 – December 28, 2017
Village de Noël Paris La Défense boasts a whopping 350 exhibitors! Enjoy the 360˚ views as you skate on the roof-top rink installed at La Grande Arche of La Défense. In addition to the traditional chalets and vendors, this Christmas Village hosts Santa's sleigh VR experience and a miniature village.
Where to Stay in Paris:
Hilton Paris La Défense, Renaissance Paris La Defense Hotel, Hotel Sofitel Paris La Défense
Find out more: http://www.ladefense.fr/en/vie-de-quartier/la-magie-de-noel-sempare-de-la-defense
Christkindlmarkt,
Chicago, USA
November 17 – December 24, 2017
You can reserve a table to enjoy the best of traditional German beer, Glühwein (mulled wine), and various other treats, both sweet and savoury! Shop for Christmas gifts amongst the many vendors including unique handmade items and ornaments. Entertainment varies throughout the festival including an outdoor youth nutcracker presentation, Hawaiian dance performances, and various musical performers. Christkindlmarkt Chicago even has their own Kinder Club (Kid's Club)!
Where to Stay in Chicago:
Renaissance Chicago Downtown Hotel, Hyatt Centric The Loop Chicago, W Chicago City Center, The Langham
Find out more: http://www.christkindlmarket.com/chicago/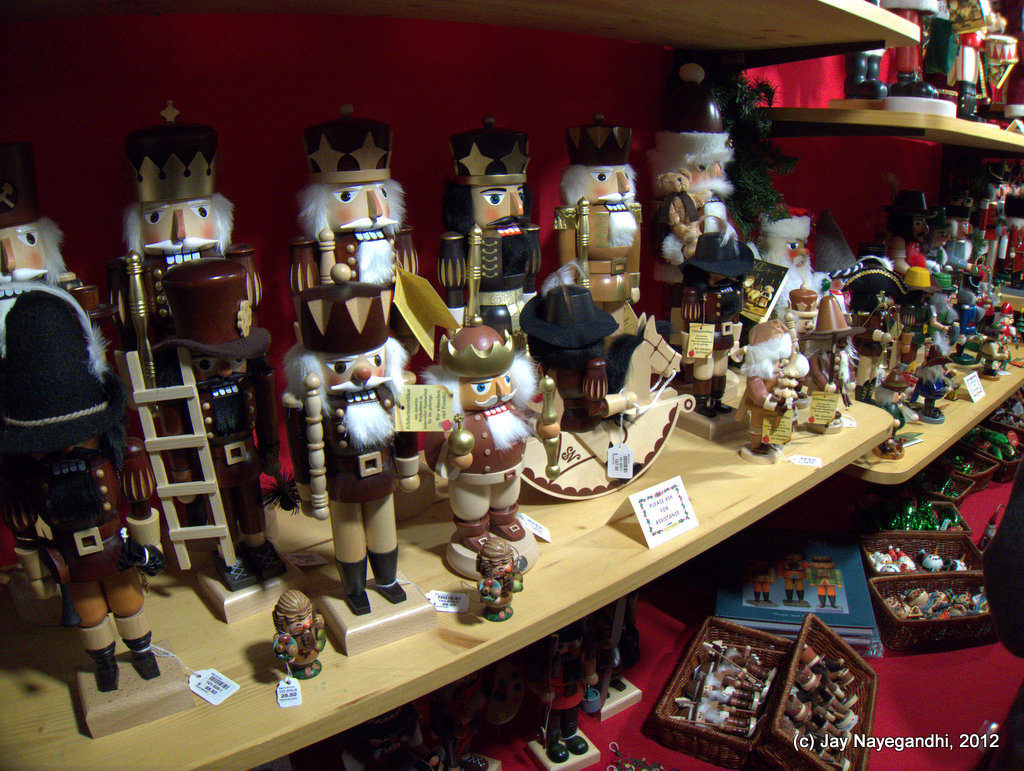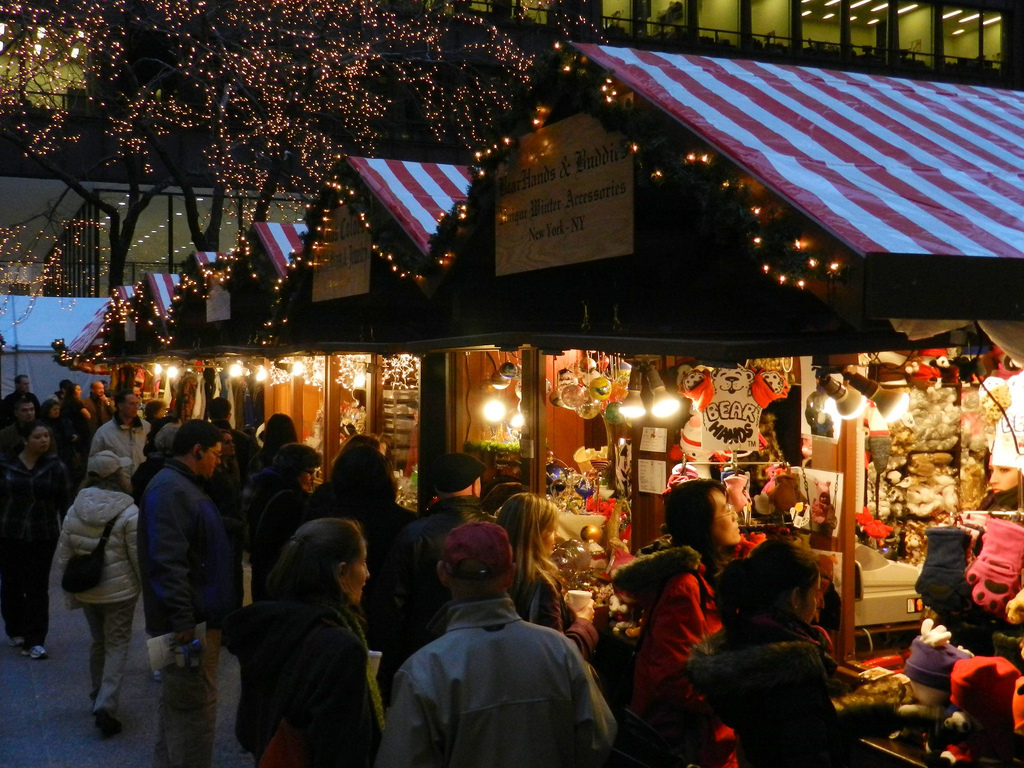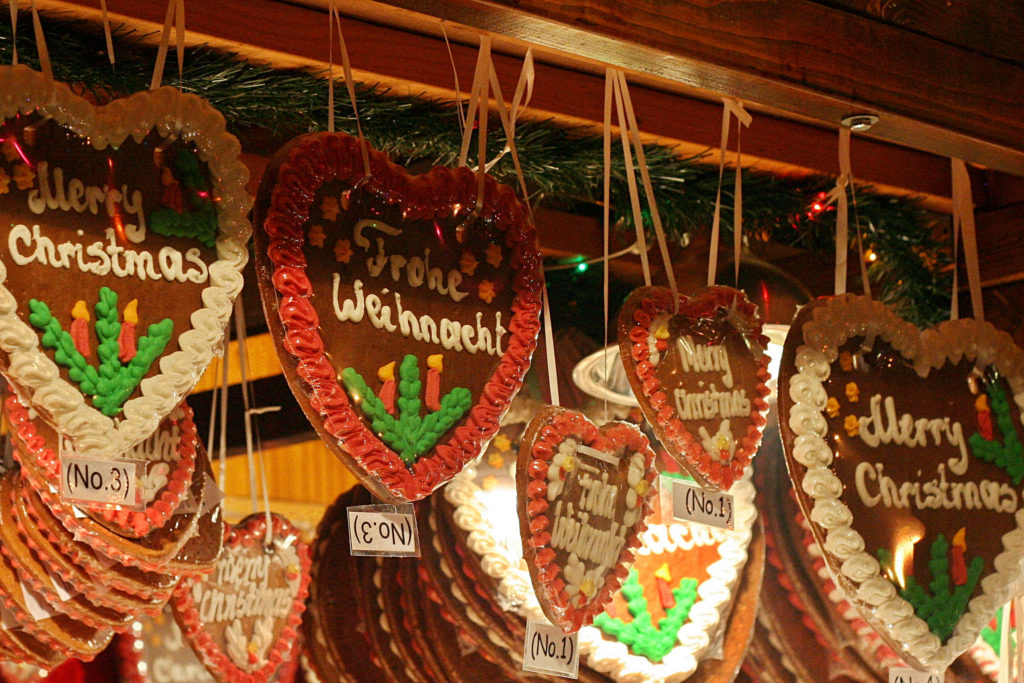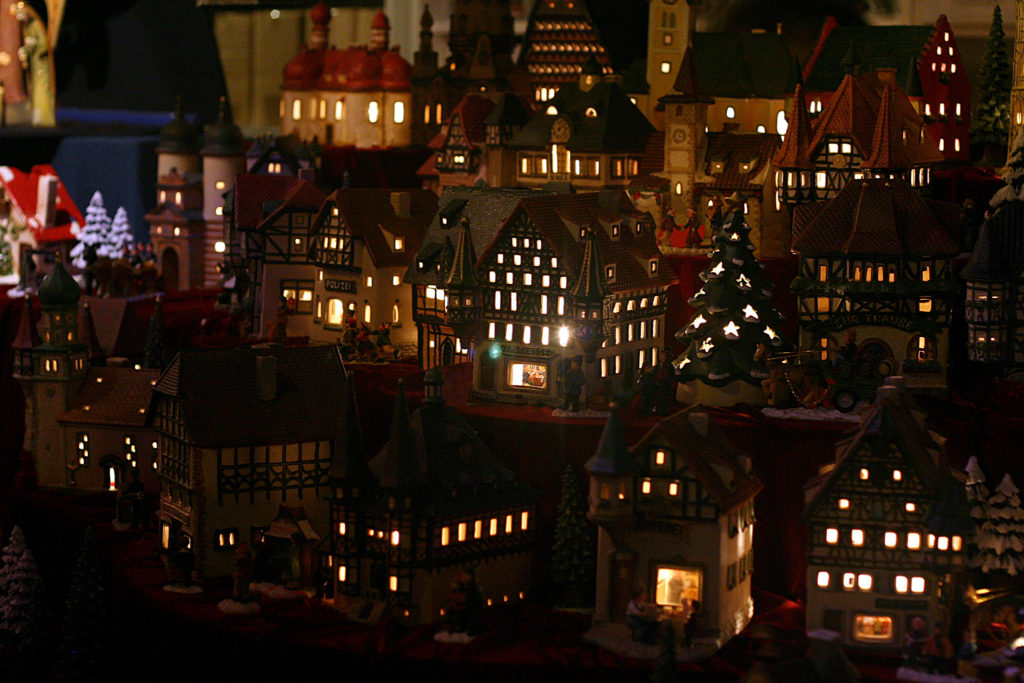 Christkindl Market, Kitchener, Canada
December 7 – 10, 2017
Kitchener is home to several German cultural clubs and local German craftsmen making this Canadian Christkindl Market rich with German culture and authenticity. During the festival, entertainment includes an opening night lantern walk, a live nativity scene, model railway, local blacksmith, and the over 30 entertainers including cultural dance groups, bands, and choirs. Food and shopping are aplenty with more than 90 vendors outside in Carl Zehr Square and inside City Hall. Don't forget your ice skates! Bonus: it's only an hour outside of Toronto!
Where to Stay in Kitchener:
The Walper,  Delta Hotels Waterloo
Find out more: http://www.christkindl.ca/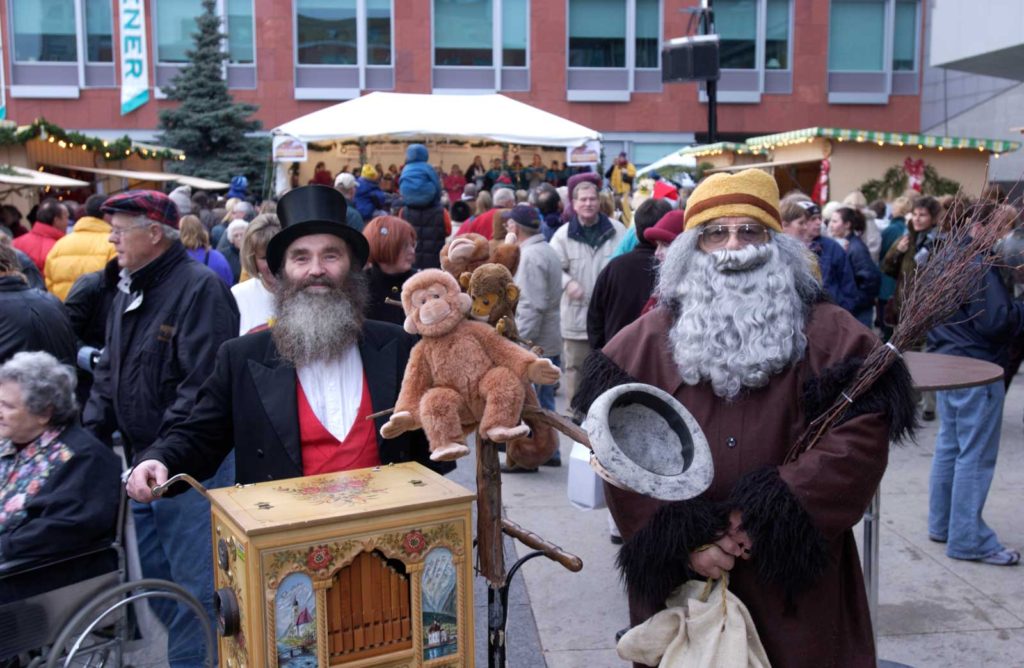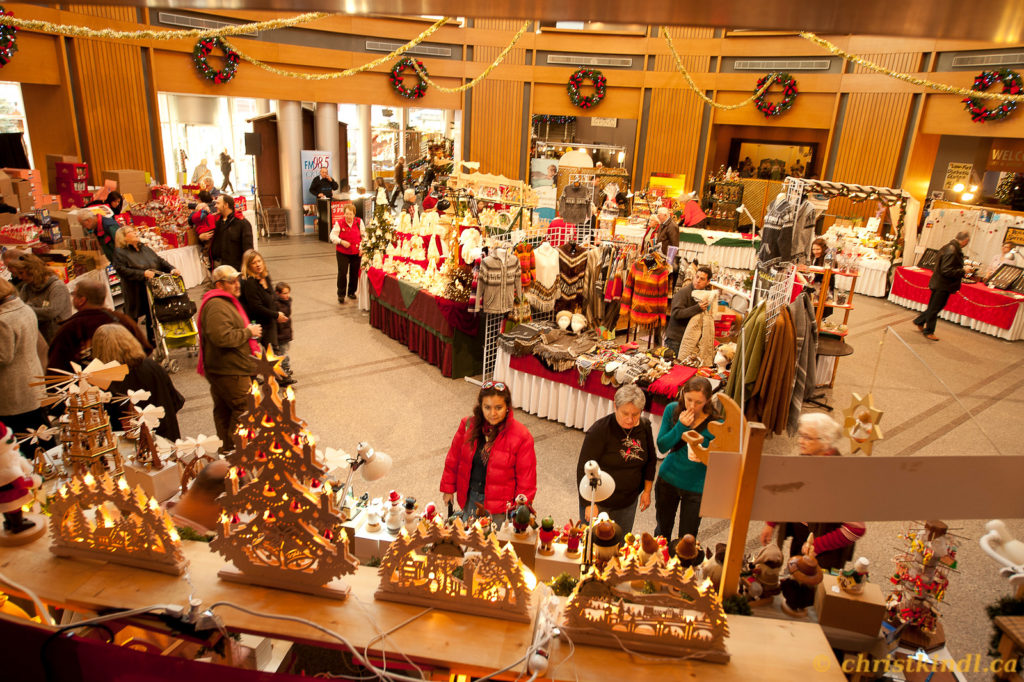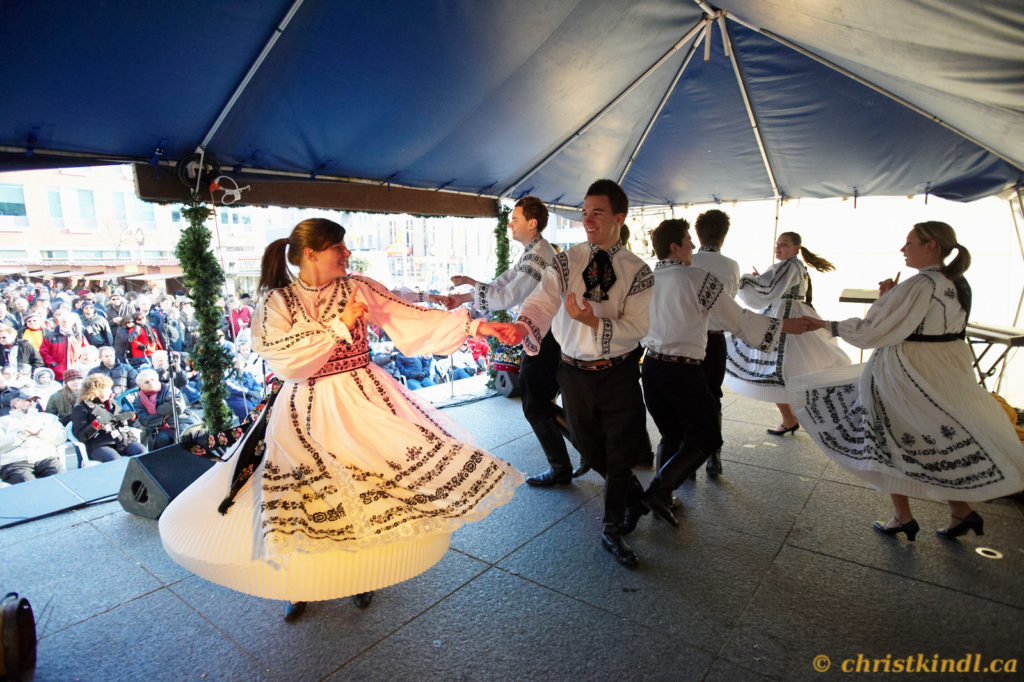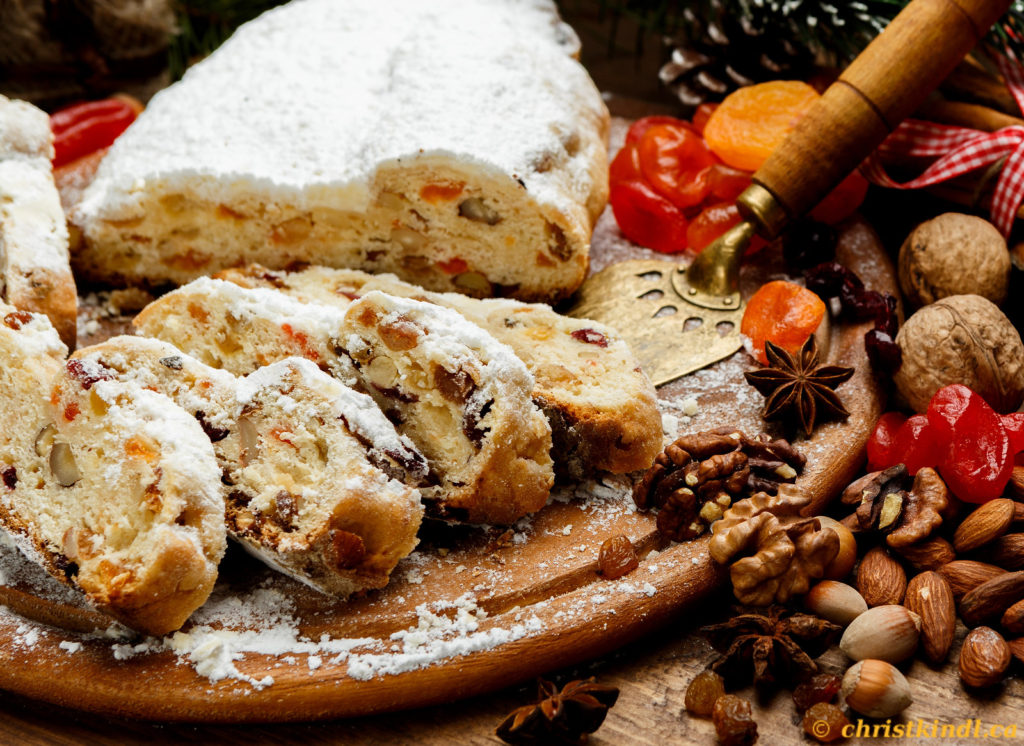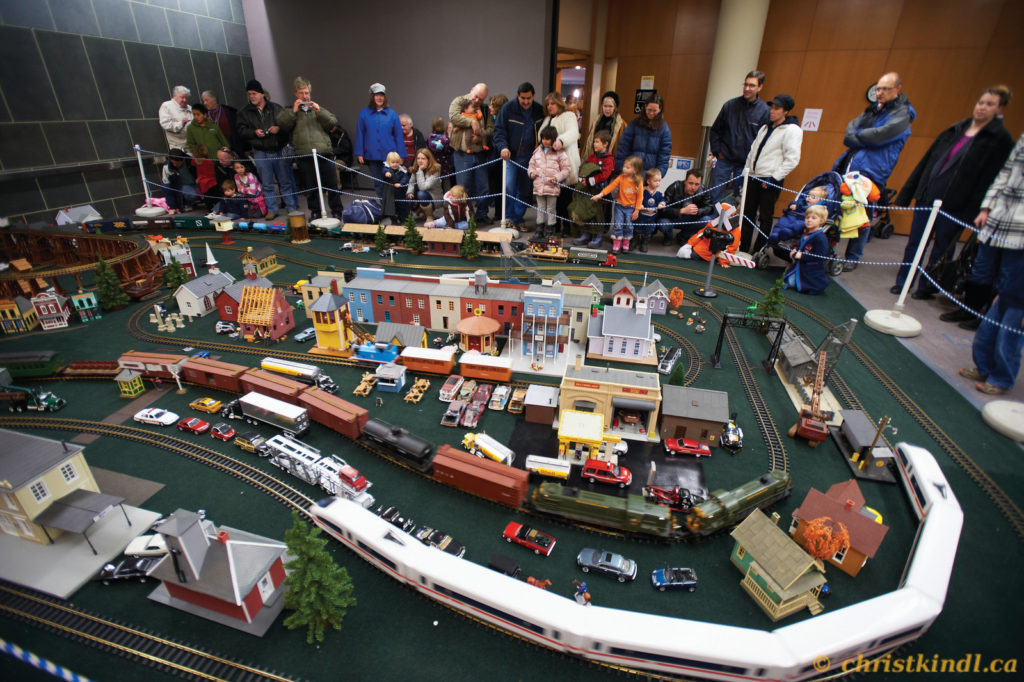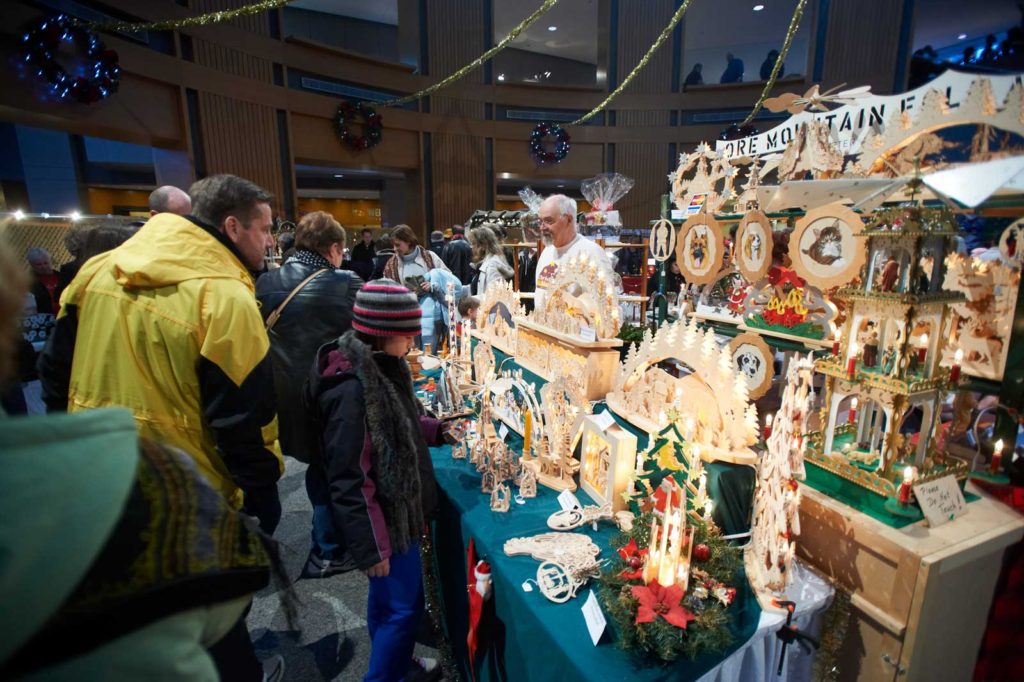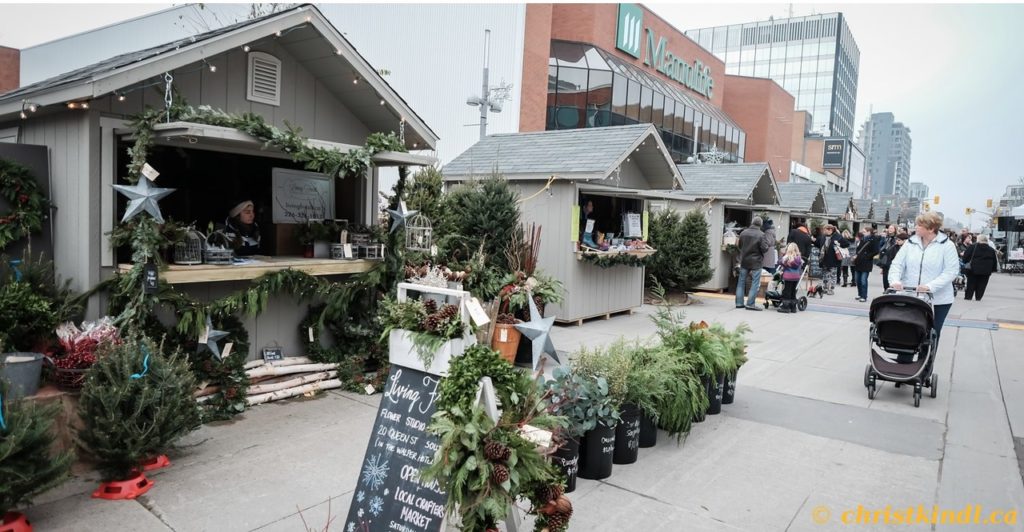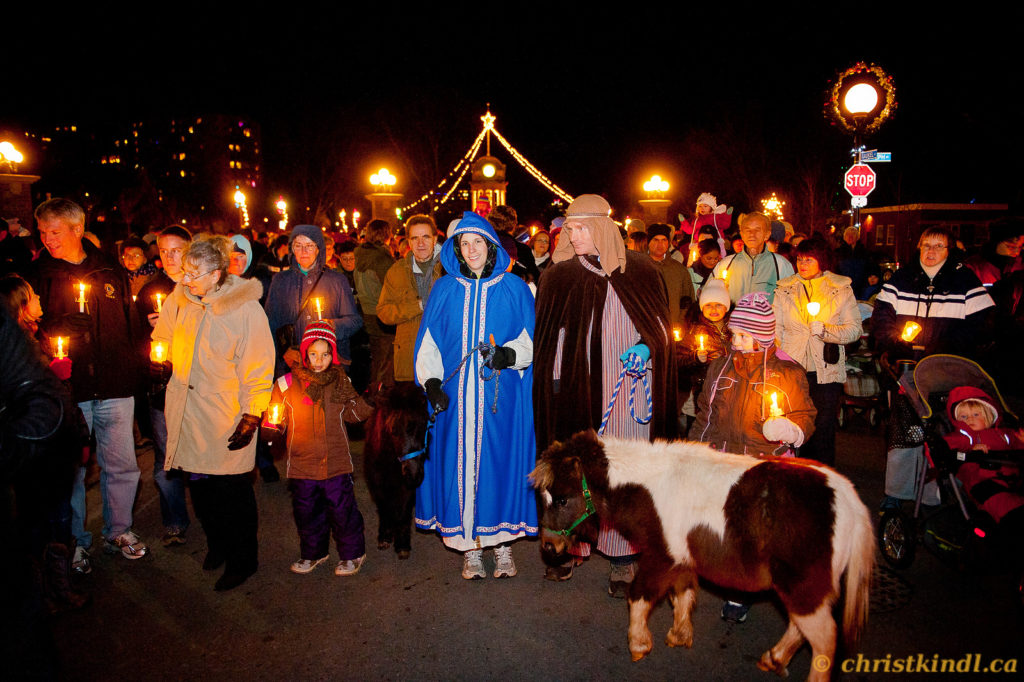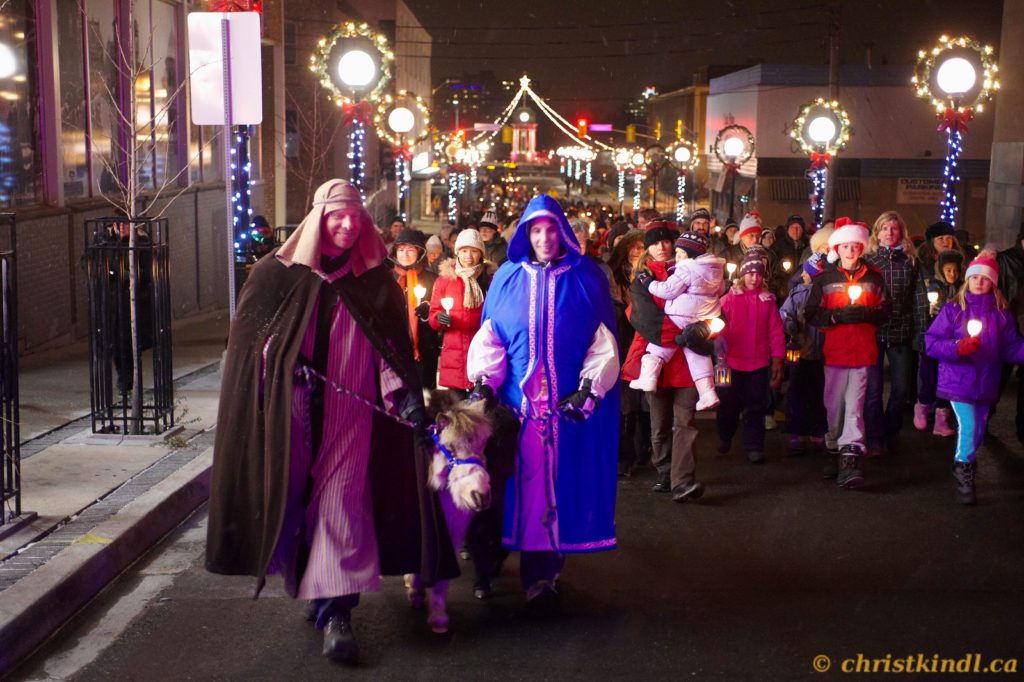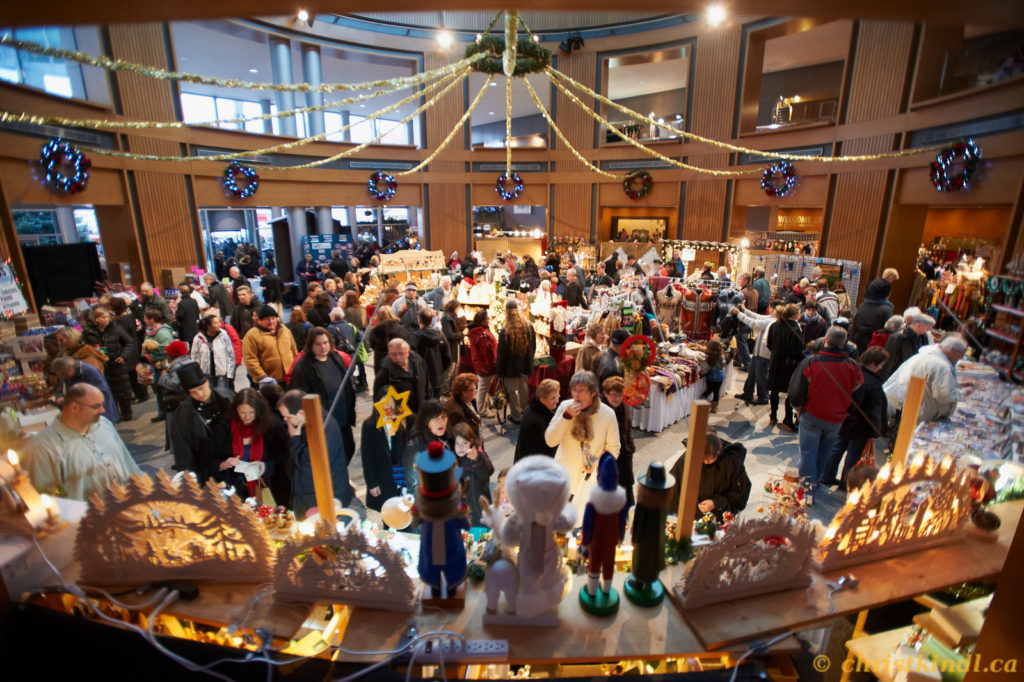 Toronto, Canada
Toronto Christmas Market
November 16 – December 23, 2017
In addition to the shops and restaurants that already call the Distillery District home, the Toronto Christmas Market brings additional activities, food and gift vendors. The stage features over 450 performances throughout the festival including Traditional Tuesdays with bluegrass, folk, and roots, World Wednesdays with world music, dance, and cultural performances, Classical Thursdays with seasonal opera, oratorio, and cross-over Classical performances, Friday Night Jazz with holiday jazz and swing, Pop/Variety Saturdays featuring emerging artists in the afternoon and featured artists in the evening, and Ensemble Sundays with both Instrumental and vocal ensembles.
Find out more: http://www.torontochristmasmarket.com/event-calendar.html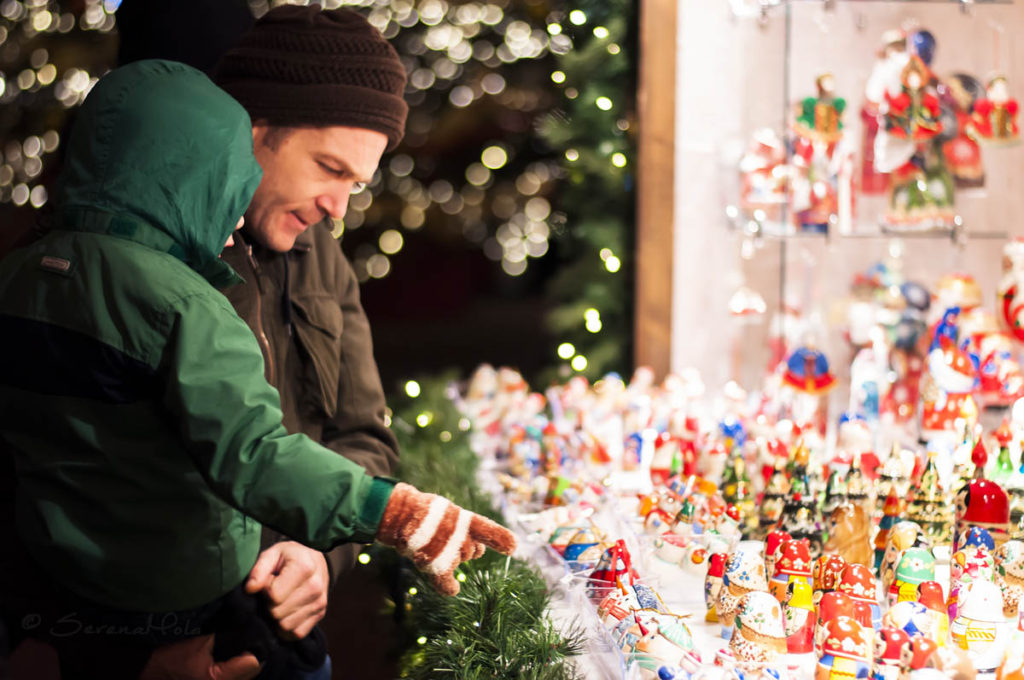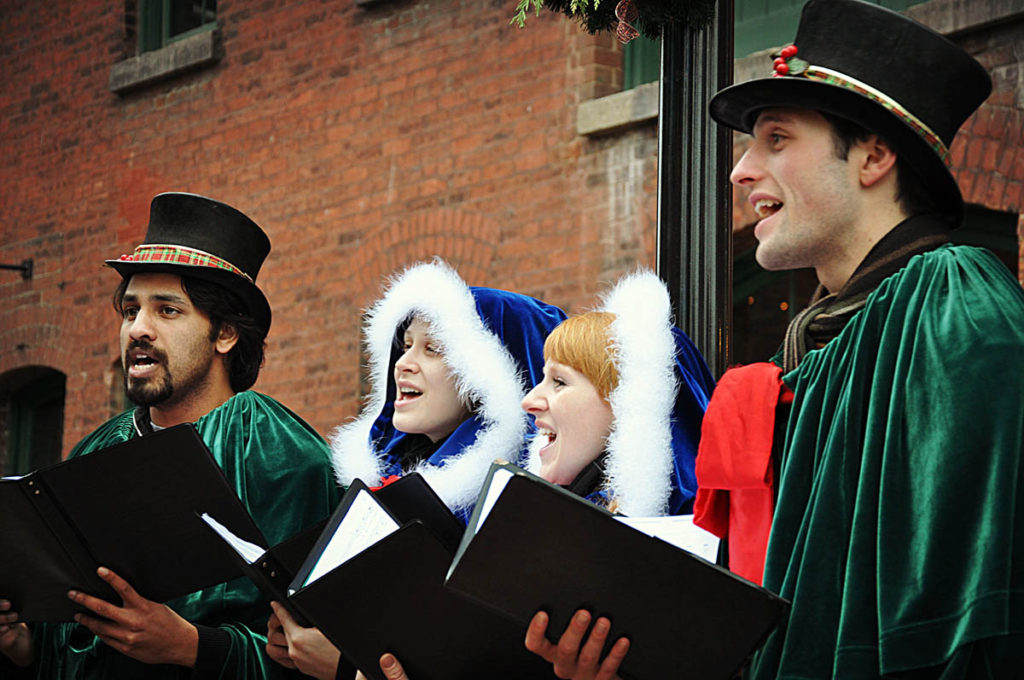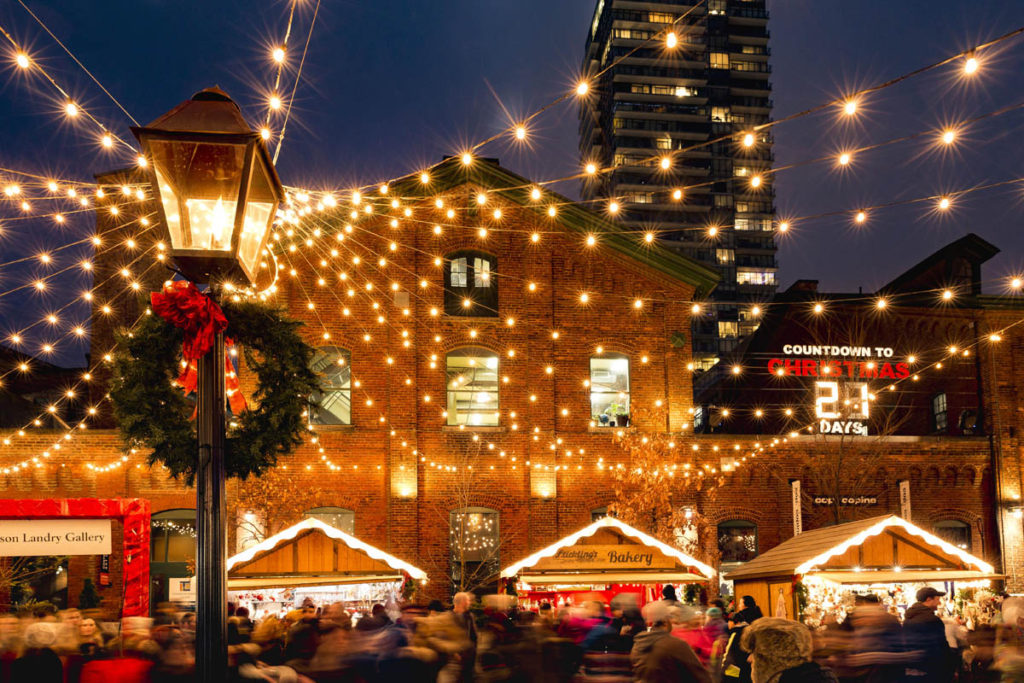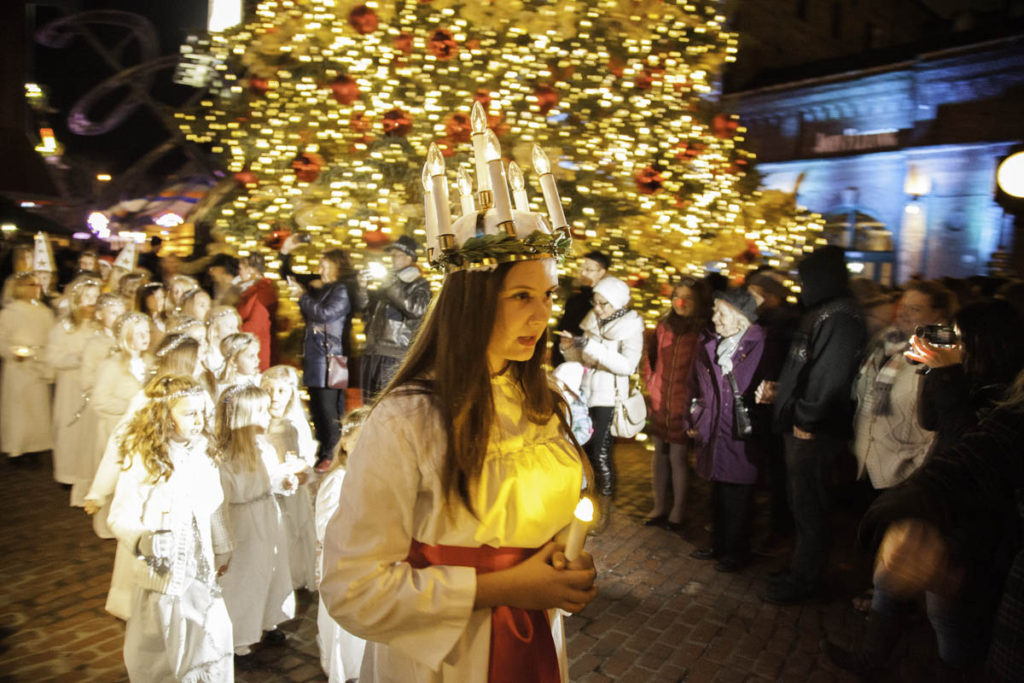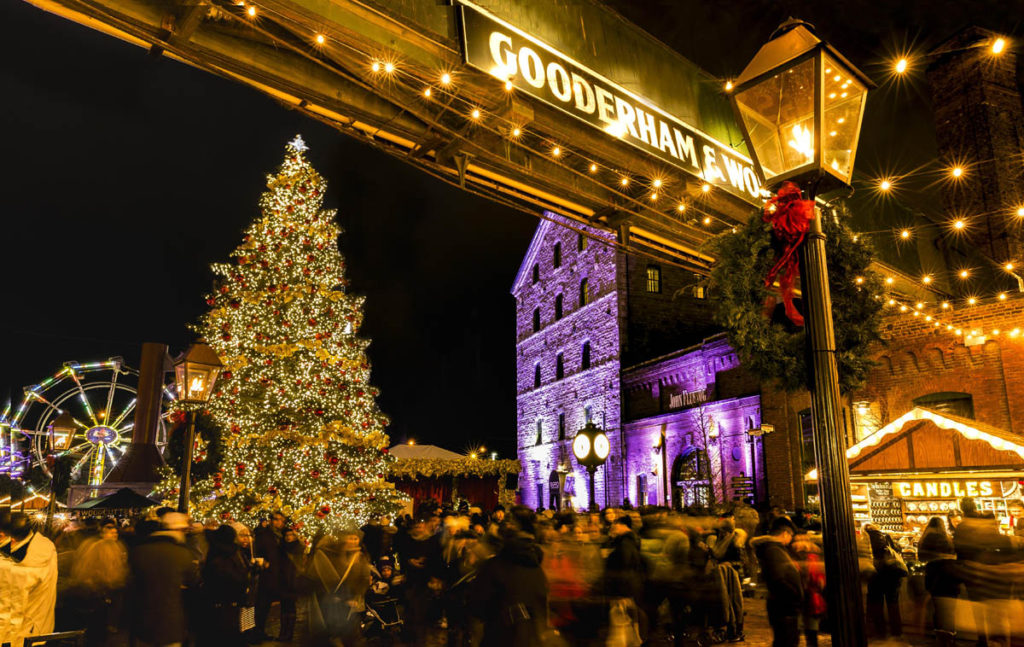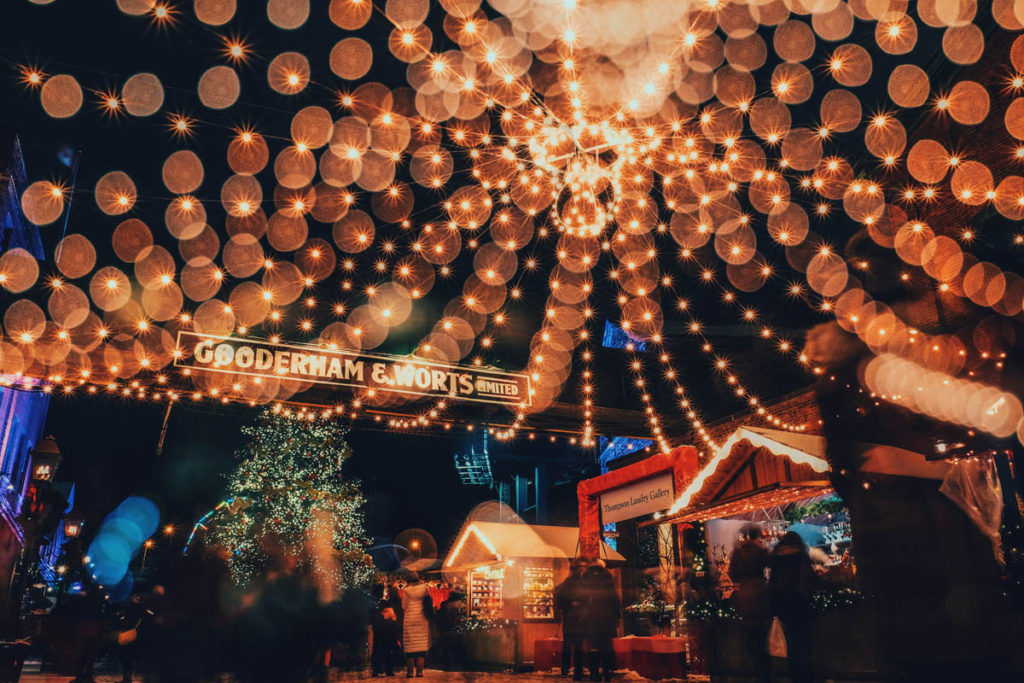 Holiday Fair in Nathan Phillips Square
December 1- 23, 2017
Toronto has unveiled a brand new Holiday Fair at Nathan Philips Square! While Santa does stop by on the weekends, it isn't strictly a Christmas fair. Vendors and entertainment are diverse with performers like Aarashido Taiko (traditional Japanese drumming), Silver Elvis, and comedians. Food vendors include various less traditional options like BeaverTails, tacos and butter chicken! Kids will love the Holly Jolly Midway and outdoor staking. Shopping is a must with handcrafted artisan items as well as other beauty, home, décor and toys.
Find out more: http://fairinthesquare.ca/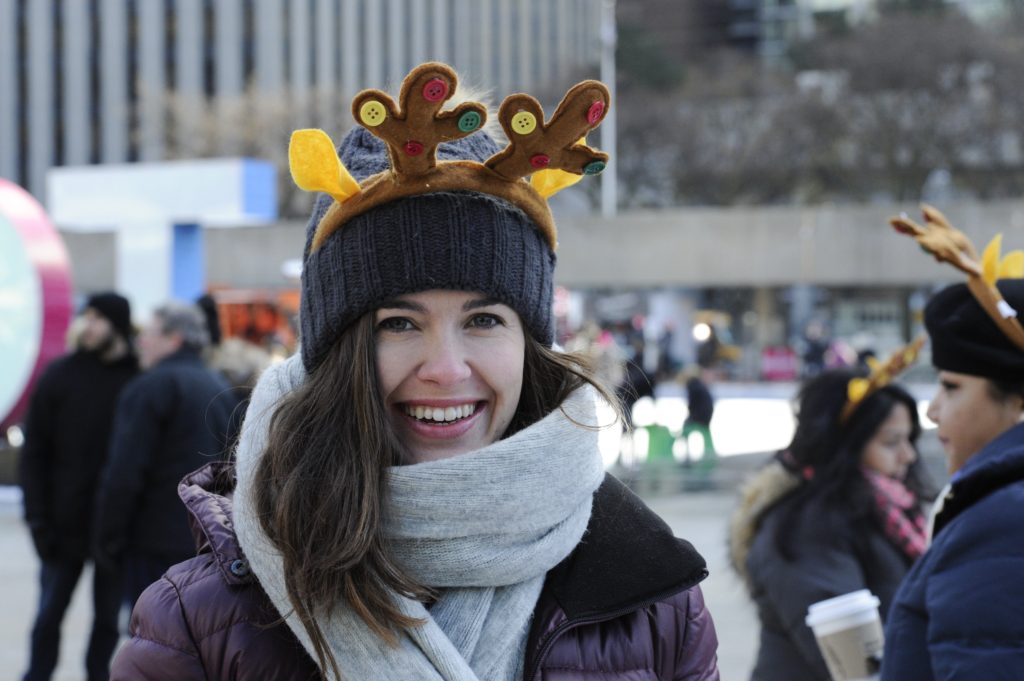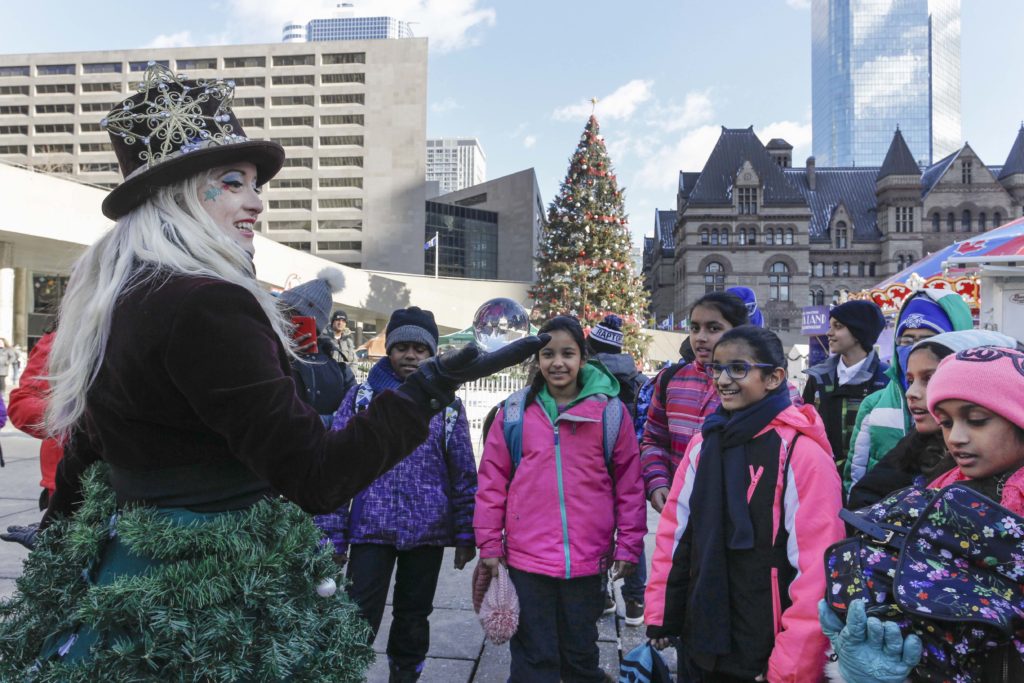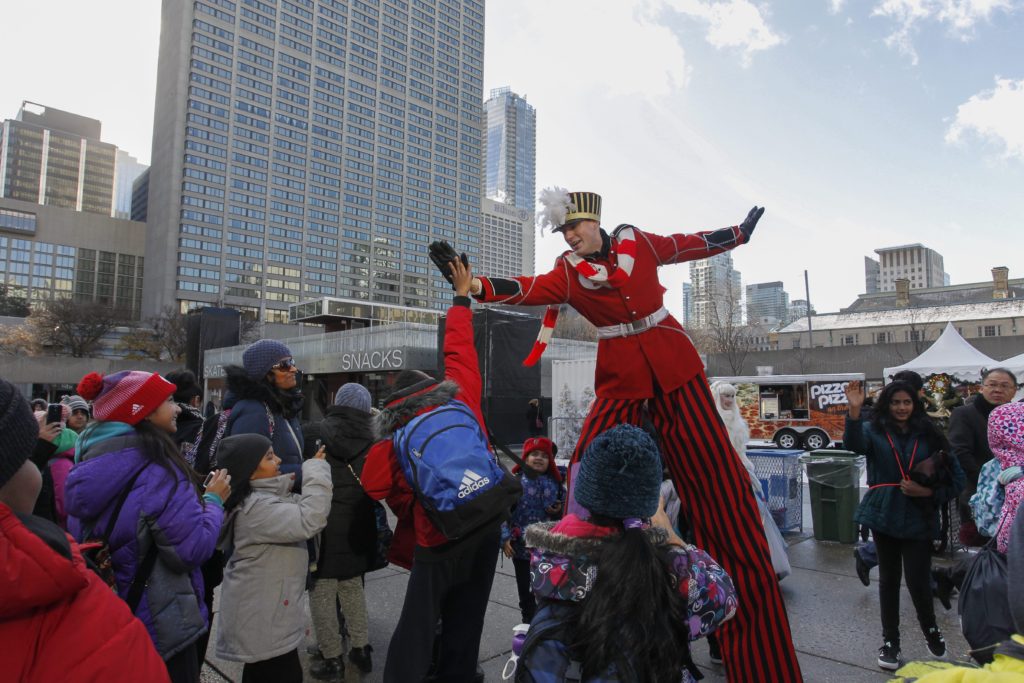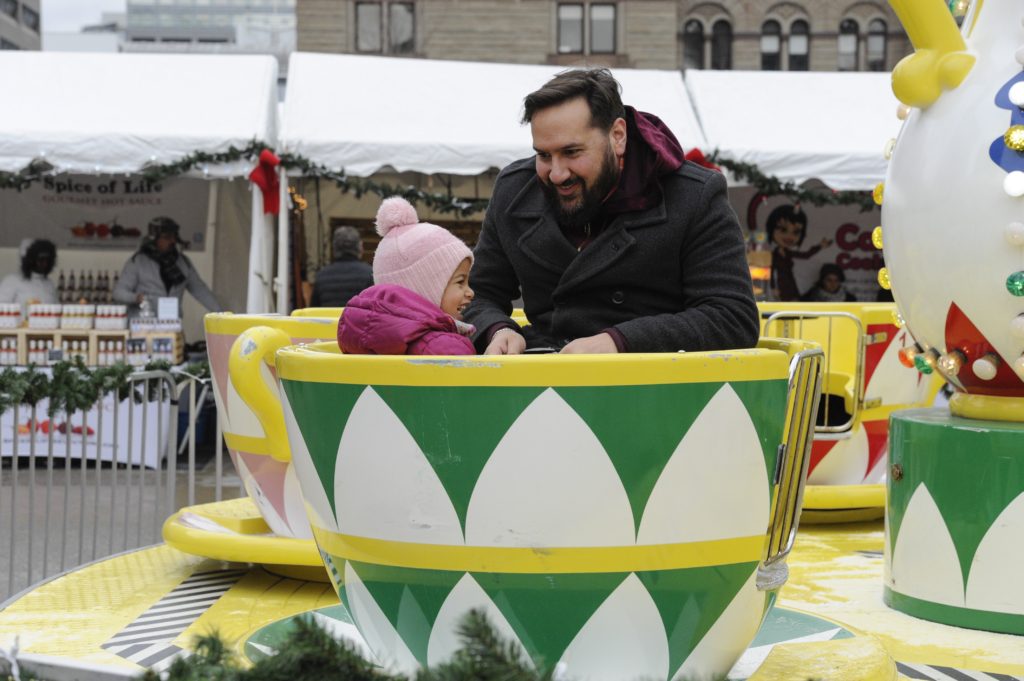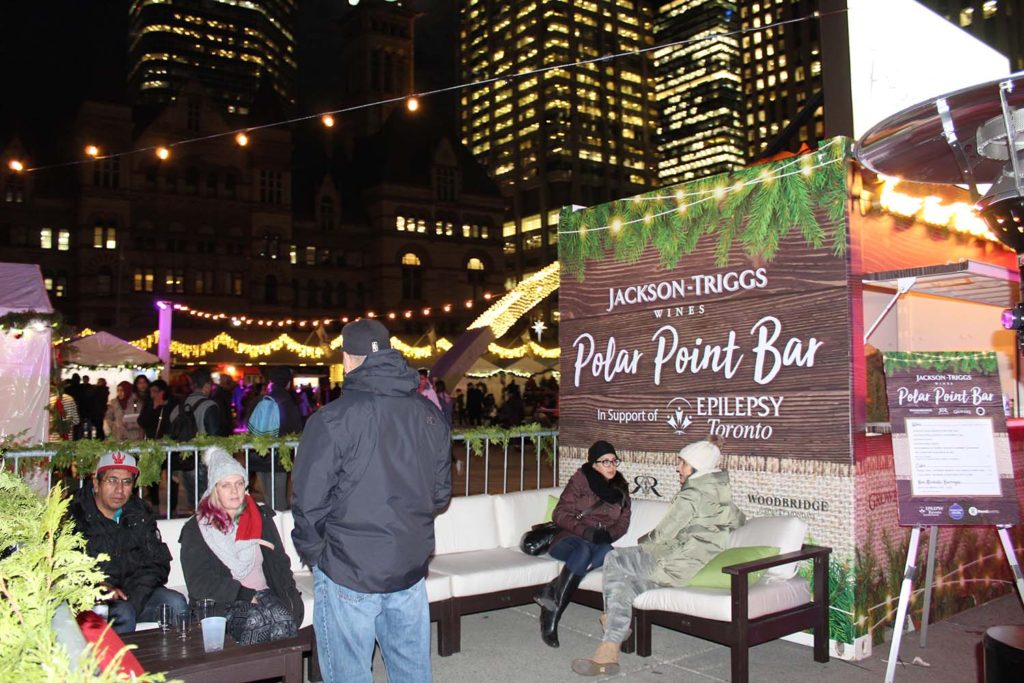 Where to Stay in Toronto
SoHo Metropolitan Hotel, The Ritz Carlton Toronto, Courtyard Toronto Downtown, Delta Hotels Toronto 
Bonus Because It's Awesome:
Winterlude,

Ottawa, Canada

February 2 – 19, 2018

While it doesn't quite take place during the holiday season, Winterlude is a must-do if you happen to find yourself passing through Ottawa in February. The frozen Rideau Canal makes the perfect place for fun and games. Skate the Canal, cheer on the racers in the Ice Dragon Boat Festival, be wowed by the International Ice-Carving Competition and visit Snowflake Kingdom for fun winter games and snow activities!
Where to Stay in Ottawa:
Fairmont Chateau Laurier, Ottawa, Ottawa Marriott Hotel, Delta Hotels Ottawa City Centre
Find out more: http://www.canada.pch.gc.ca/eng/1416239267950