Incentive Program Destinations – Our Big List of the Best for 2018
January 4, 2018 / articles, places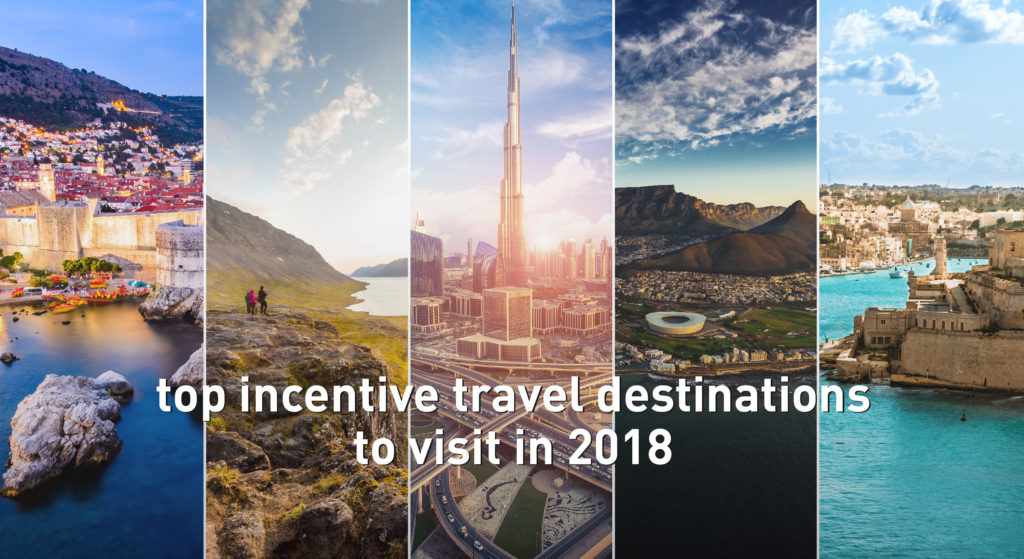 Last year we saw cities like Nashville, Malta, and Morocco top our list of must-see incentive program destinations for 2017. We did a lot of travelling this past year and are happy to present our big list of the best incentive travel destinations for 2018. Adventure or beauty, on the water or lounging in luxury, no matter how you want to engage and inspire your team at your next meeting or incentive program there's a destination for you.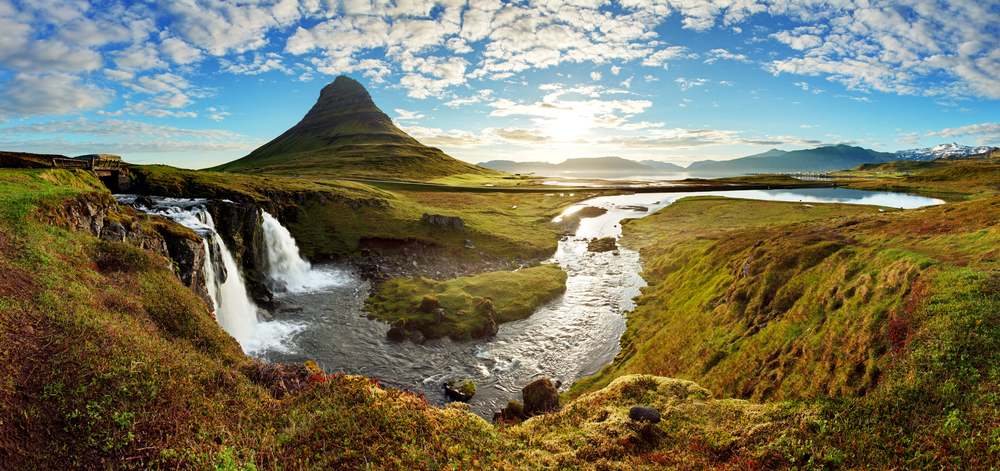 Iceland is one of the world's most unique destinations and perfect for travellers who love adventure! Iceland is rich with geothermal areas, mountains, ice caves, waterfalls, volcanoes, glacier tours, river rafting, and one of the few places in the world where you can see two tectonic plates meeting above sea level. Go horseback riding on Icelandic horses or go whale watching and see the many species that call the waters around Iceland home. Relax at the Blue Lagoon Spa –Iceland's most famous spa –with bright milky blue water, rich with silica, algae and minerals, and spend your evening basking in the light of one the most spectacular displays of the aurora borealis.  Between May and August you can witness Iceland's Midnight Sun, a natural phenomenon that is only visible from a few countries in the world.  Reykjavík may be a smaller city but it is home to several museums featuring Iceland's Viking history and has a lively downtown on the main strip on Laugavegur, Reykjavik's main shopping street with several bars, dance halls, restaurants and cafes. With the recent increase in connecting flights through Reykjavik, Iceland has become easily accessible from most major countries and airports.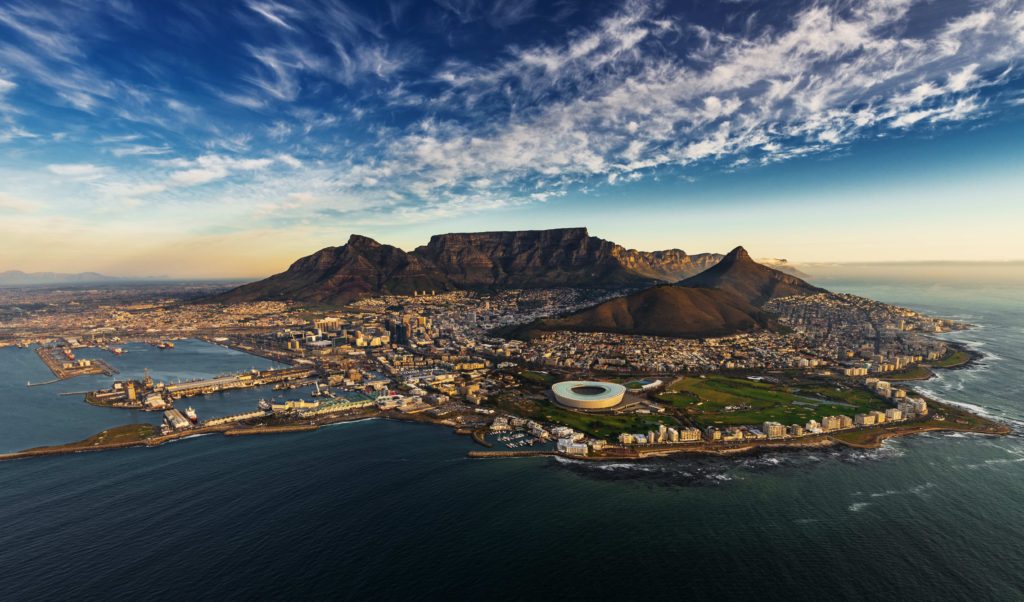 South Africa is one of the most unique and exciting places to host an incentive program and engage your group; it may be a long flight, but 100% worth the trip!  With eight world heritage site, incredible whale watching, hiking and cave trails, unique landscapes and wildlife to see, South Africa should be on your list of destinations to visit in 2018. Cape Town, South Africa's capital city, has gorgeous beaches, world-class cricket fields, excellent shopping and distinctive dining. Kruger National Park is the perfect place to go on a safari and experience South Africa's wildlife at its best! Table Mountain (overlooking Cape Town) and the Cape of Good Hope (where the Indian Ocean and the Atlantic Ocean meet), are also must-sees with incredible views. Wine lovers will rejoice! Stellenbosch wine district, one of South Africa's most famous wine region, is home to many of the countries most renowned wine estates. Cape Town is warm during our winter months and has several non-stop flights available from North American, making it a great escape in the winter.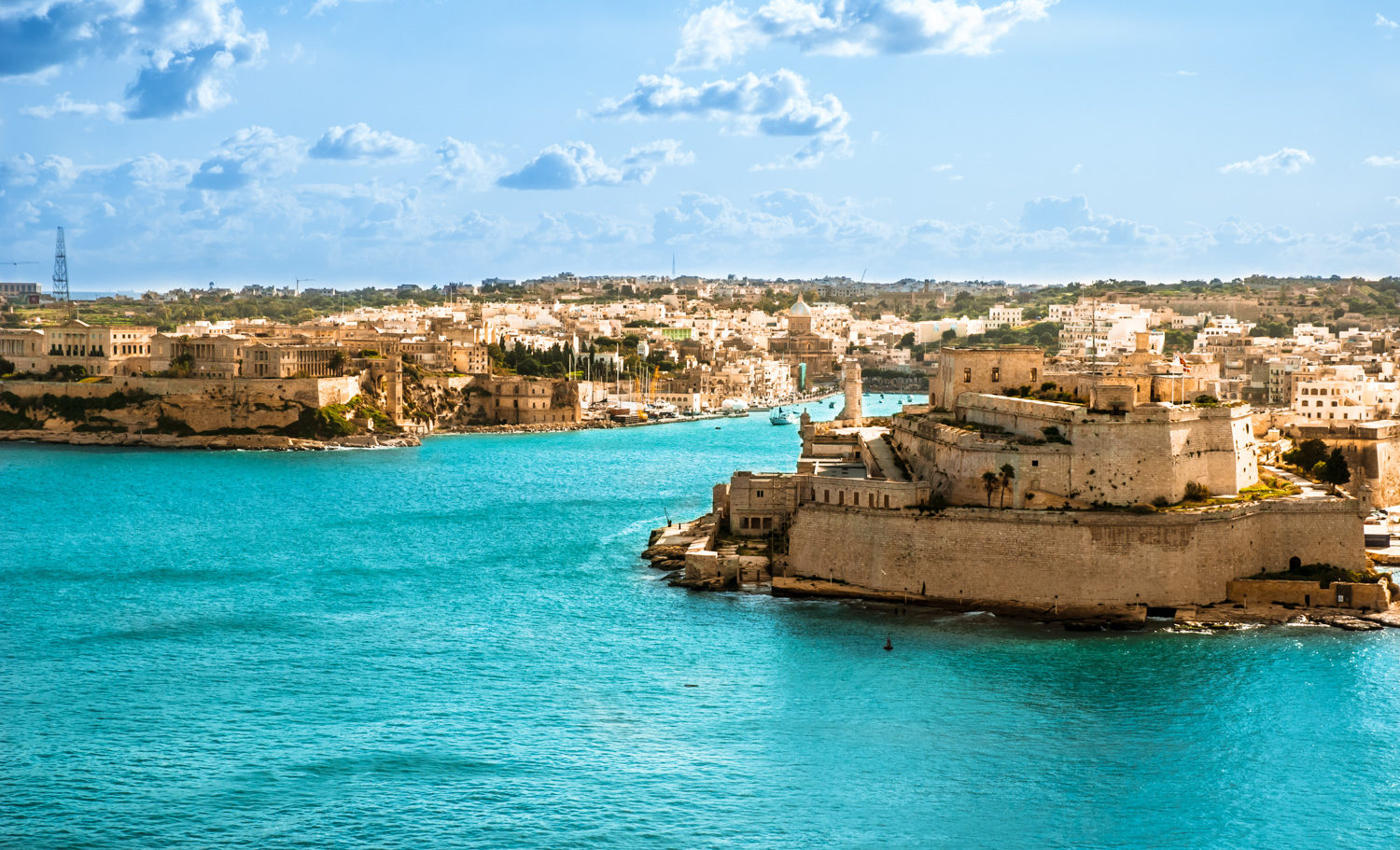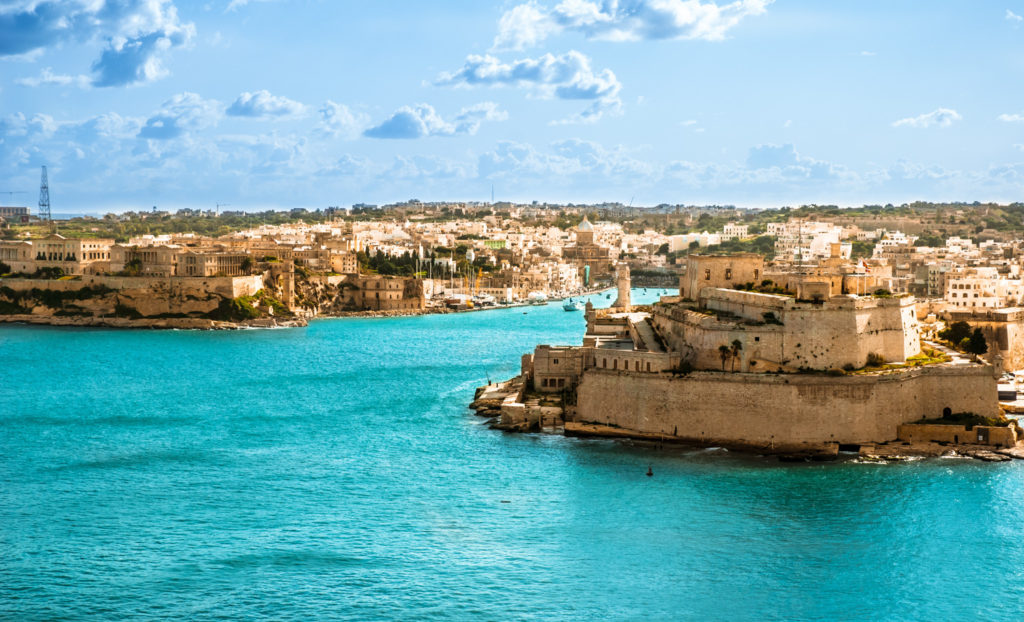 Lying at the centre of the Mediterranean (120 km south of Sicily) is the country of Malta, blessed with a superb climate all year round, stunning architecture and natural beauty. The founder of Valletta, Malta's capital city, pronounced that it was to be "a city built by gentlemen for gentlemen," maintaining a 16th-century elegance that is still present in the current city. Valletta, along with its sister Islands of Gozo and Comino, offers the ideal location for combining business and leisure. While similar in climate (virtually no rainfall during our winter/summer months), each island has its own charm and character to be explored. English speaking, yet with a distinct southern exuberance, the Islands are a rare blend of relaxed living and cosmopolitan bustle. Malta will be the cultural capital of the world in 2018 and has a rich history for such a small country. Despite its small size as a country, Malta has attractive MICE rates, good air access and has several major hotels brands represented including Hilton, the Westin, Le Méridien, Preferred, and Leading Hotels of the World.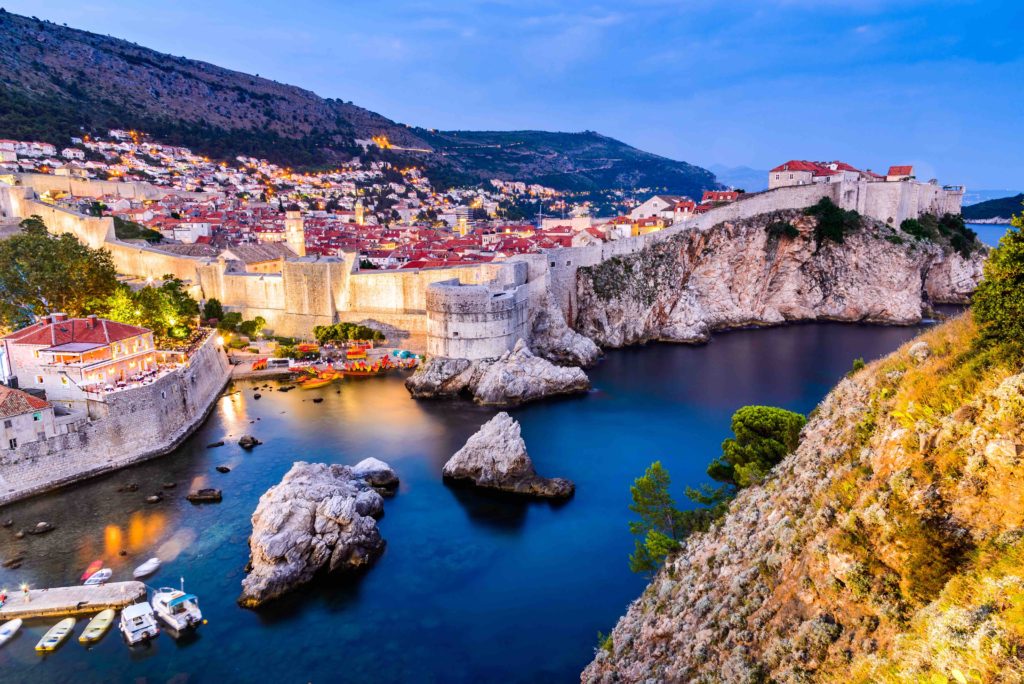 Any Game of Thrones fans out there? The home of "King's Landing" is the place to host your incentive program in 2018! Croatia has gorgeous landscapes and is packed full of history. Croatia has 8 Unesco World Heritage Site including some of the world's most well-preserved buildings. The almost 2000-year-old Pula Amphitheatres (one of the most well-preserved amphitheatres in the world) features an annual film festival inside and regular music festivals outside its walls! Among the history is incredible food and wine—Croatia has the best of Mediterranean seafood while also having central European favourites like donuts, schnitzel and blood sausage. The country's landscape allows for lounging on gorgeous beaches and exploring the mountains of Plitvice Lakes or Mljet National Park. Croatia has several hotel options including three Leading Hotels of the World, two in Dubrovnik and one in Rovinj.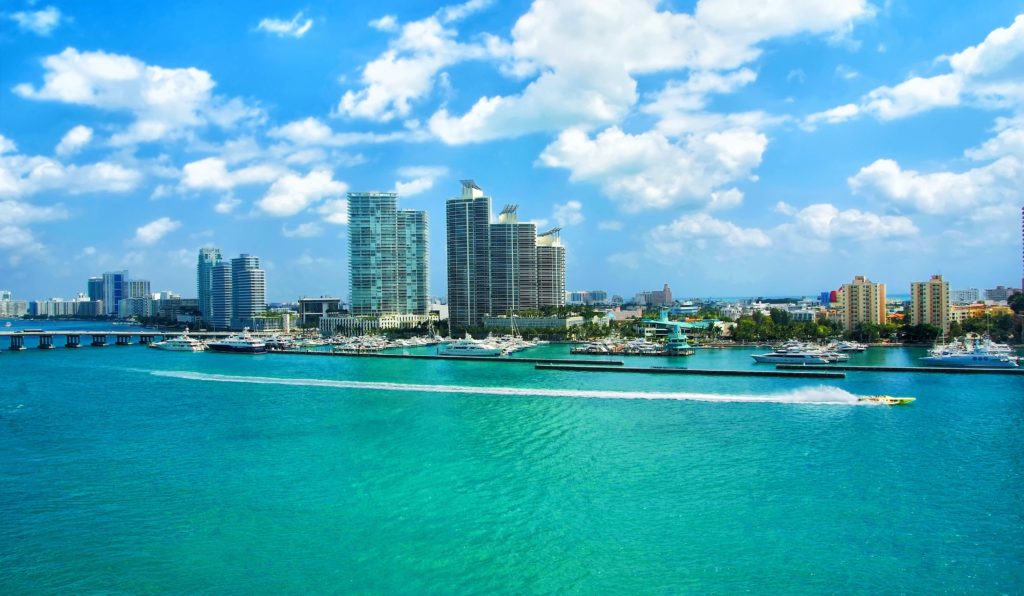 Miami has it all! Located at Florida's southeastern tip, it has evolved into an urban metropolis with all the amenities of a beach-town while being a big city. Boasting a thriving arts scene and a busy business centre, as well as home to the hottest hotels in the world, Miami is surrounded by turquoise waters and skyscraper palms. Beyond the visual beauty of Miami, there are endless activities to entertain and engage. Miami's famous Wynwood Art District is an ever-changing exhibition of street art on display among some of the cities trendiest bars and restaurants! Boat tours leave daily from the Miami Beach Marina for personalized and private boat tours to popular sightseeing locales like Star Island, the historic Stiltsville, or President Nixon's Winter White House.
At the southernmost tip of Miami is South Beach, home to 2 miles of sugar-white sands. South Beach offers an eclectic mix of historic architecture, world-class boutiques, galleries and shops, as well as classic cuisine including everything from gourmet to casual beachside dining. During the day, South Beach is a picturesque blend of relaxation and trend. At night, the area comes alive with crowds ready for a night on the town.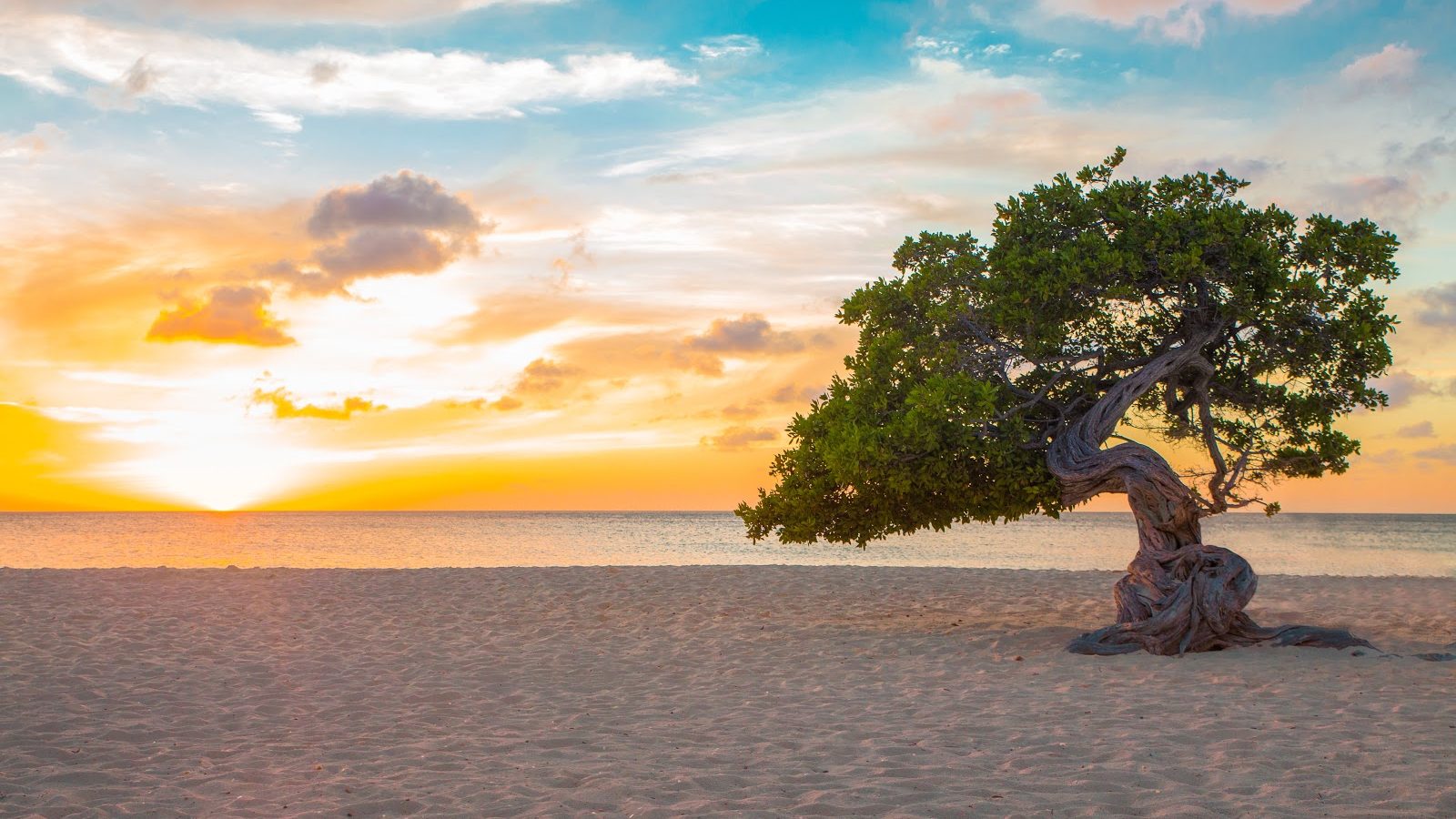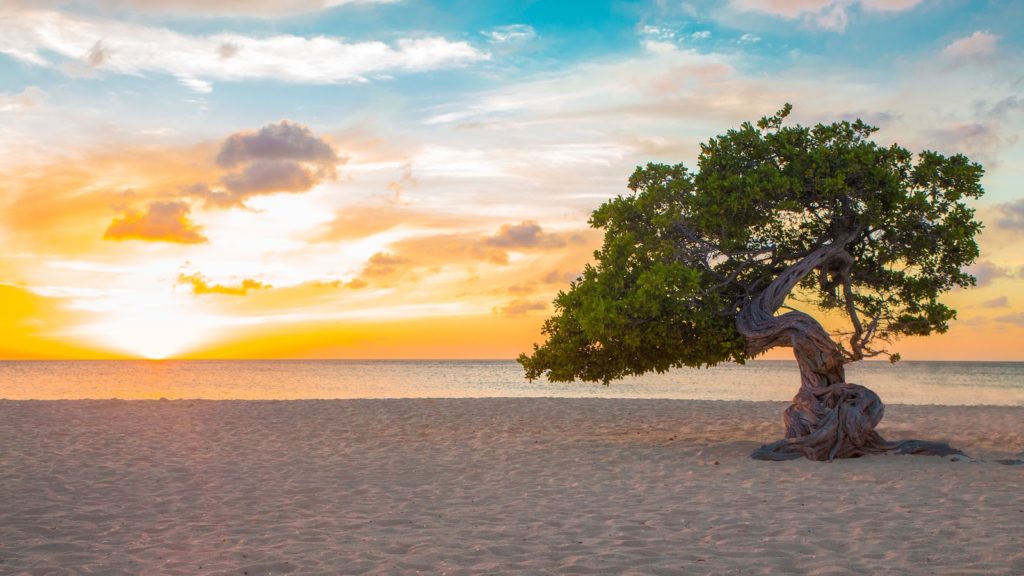 Located 24 km north of Venezuela in the warm waters of the southern Caribbean, Aruba is home to beautiful white-sand beaches, 27˚C days, and some of the warmest people in the world. The island spans 31.5 km long and 9.5 km across, with a total area of 112 square kilometres of beauty. Located just below the hurricane belt, the climate is dry, providing Aruba with safety from devastating Hurricanes, unlike most other Caribbean islands; perfect if your incentive program or meeting is usually held during hurricane season. Aruba is said to be the best Caribbean island to visit, not only because of their excellent accommodations, including top-rated hotels, incredible resorts, and luxurious vacation rentals, but also because it's home to world class beaches and outdoor activities. You can take an adventurous jeep tour of the rugged coastline, or partake in exciting water sports like scuba diving, snorkelling or kite surfing—Aruba has all that and more. In the interior of the island, you'll find Arikok National Park, a desert like preserve with a variety of wildlife, cacti and dramatic rock formations.
engage in classical europe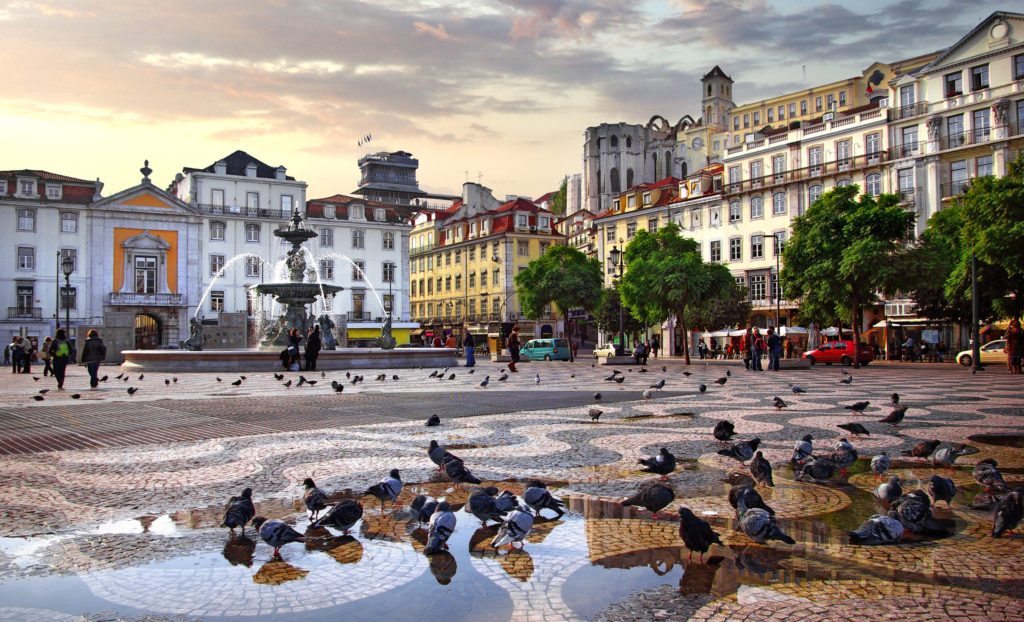 As Europe's "West Coast", Lisbon is a quintessential upscale European seaside destination. The hilly capital of Portugal is a beautiful coastal city known for its café culture and has captivated visitors for centuries! White domed cathedrals, grand plazas, and Roman and Moorish ruins are scattered across the city. Visit the spectacular St. Jerome's Monastery, try a delicious Belem cake, or take a tour of Sao Jorge Castle. Delve into the narrow cobblestone streets and try some of Portugal's incredible wine and outstanding port or hop on a yellow tram to experience the vibrant culture and history of Lisbon! Lisbon has non-stop air travel from most major North American airports and amazing value for incentive programs. Leading Hotels of the World's Grande Real Villa Italia Hotel & Spa makes for the perfect hotel for a 5-night program.
Cascais is a charming Portuguese fishing town that is situated on the western edge of the Lisbon coastline. Cascais offers a fascinating historic centre; with grand 19th century residences and immaculate parks that open out onto the traditional fishing harbours. Surrounding Cascais are two contrasting coastlines; the wild and rugged surfing beaches of the north and the family friendly beaches towards Lisbon. Take a trip to Boca Do Inferno (Hell's mouth) to see the ocean crashing against the rocks, tour the Casa De Santa Maria a grand 19th century residence, or visit the Museu Condes De Castro Guimaraes and catch a glimpse of a 16th century manuscript which displays one of the oldest images of Lisbon. Cascais is only 35km away from Lisbon and worth adding to your itinerary.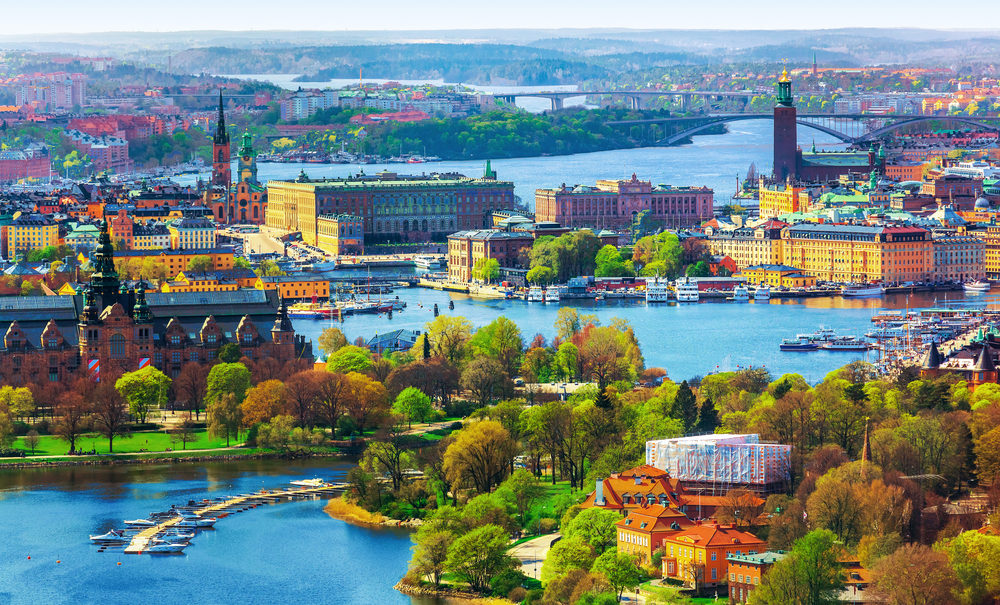 Home of the iconic Grand Hotel, Stockholm is full of rich culture and history that spans over 750 years. The city, sometimes called "a beauty on water," is known as one of the most beautiful cities in the world, and provides an abundance of activities for everyone. The elegant landscape of Stockholm expands over 14 islands that all look out towards the Baltic Sea. Between May and August, Stockholm averages 18 hours of sunlight per day, making it feel like the sun almost never sets. This very green city boasts many national parks—including the world's first national park, the Royal National City Park—with variety of hiking and biking trails. Stockholm hosts the annual Nobel Prize Awards, where some of the world's greatest minds come to visit to celebrate their accomplishments, and is home to Gamla Stan (Old Town), one of the best-preserved medieval city centres in the world.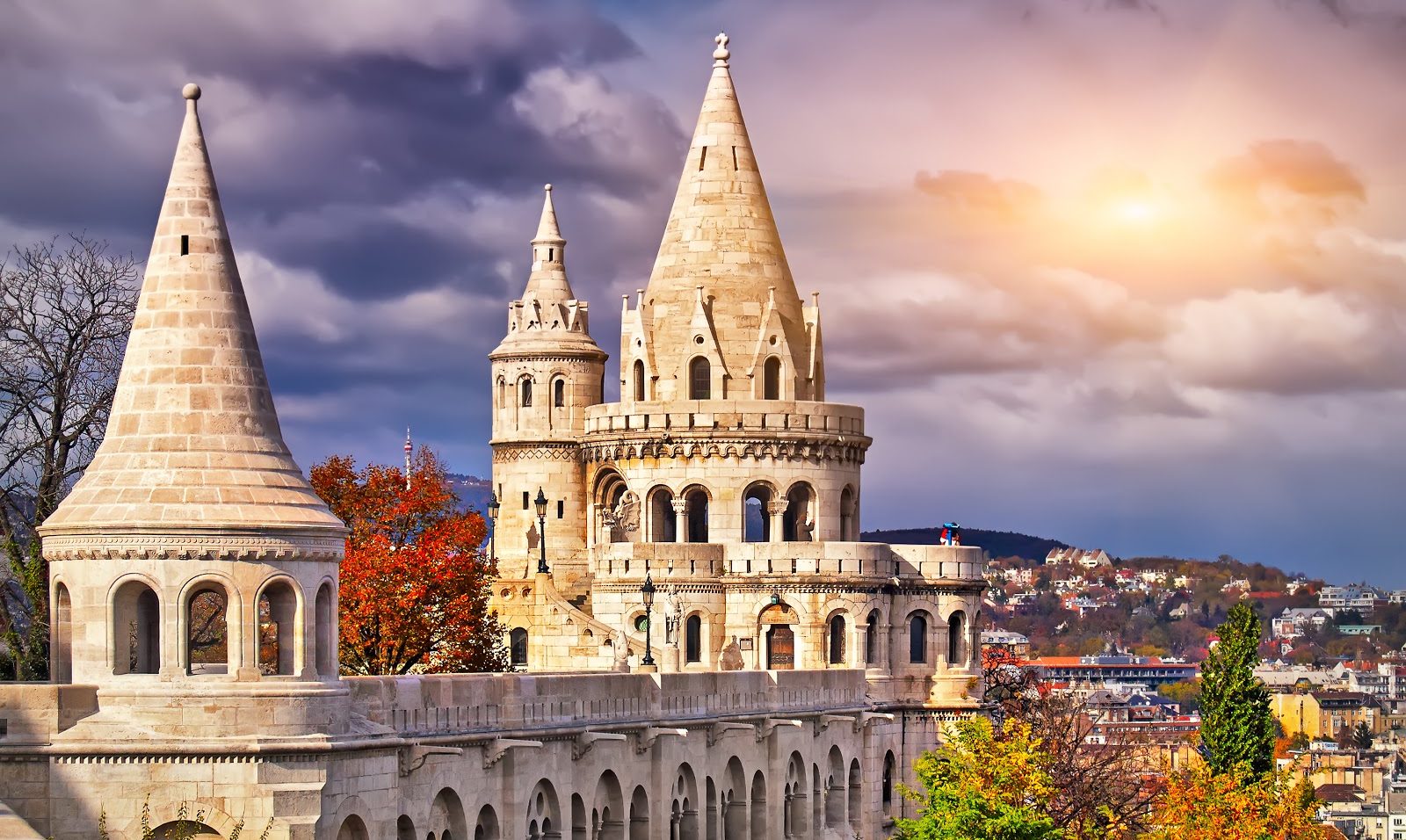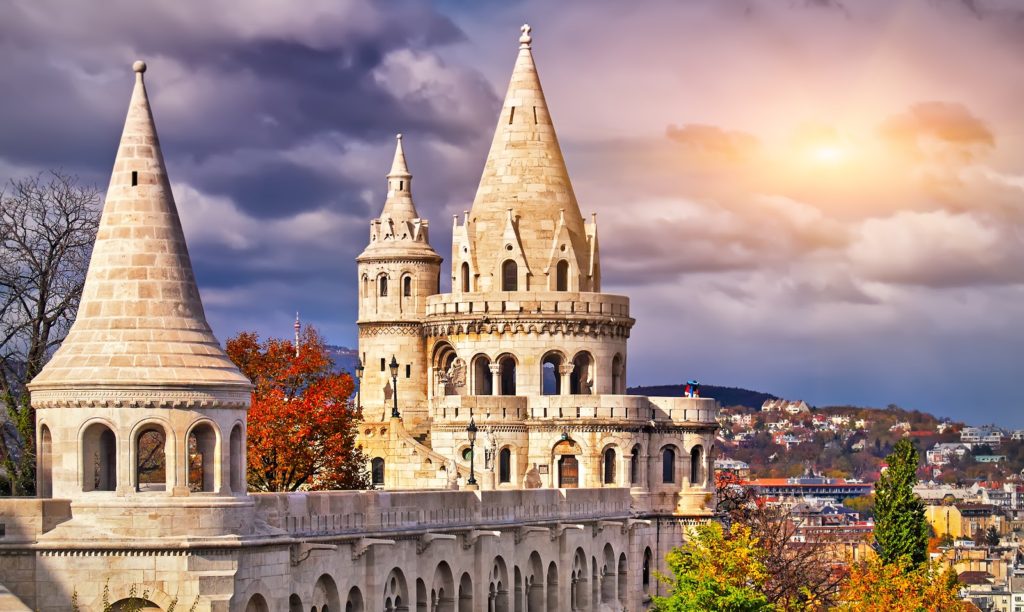 This emerging MICE destination is considered the "new Prague" and offers luxury brands at great rates. Architecturally the Budapest is a treasure trove, with enough baroque, neoclassical, eclectic and art nouveau buildings to satisfy all preferences. Taste test the heart of Budapest with a food walking tour including the Central Market Hall, Central Pest and the Jewish Quarter, or visit local family-run wineries and learn the secrets of Hungarian winemaking. Budapest was noted as one of the best cities to live in by Conde Nast Traveler and Forbes and is considered a significant economic hub with the largest stock exchange in Central and Eastern Europe. The central area along the Danube River is classified as a UNESCO World Heritage Site containing approximately 80 geothermal springs and one of the largest thermal water cave systems in the world.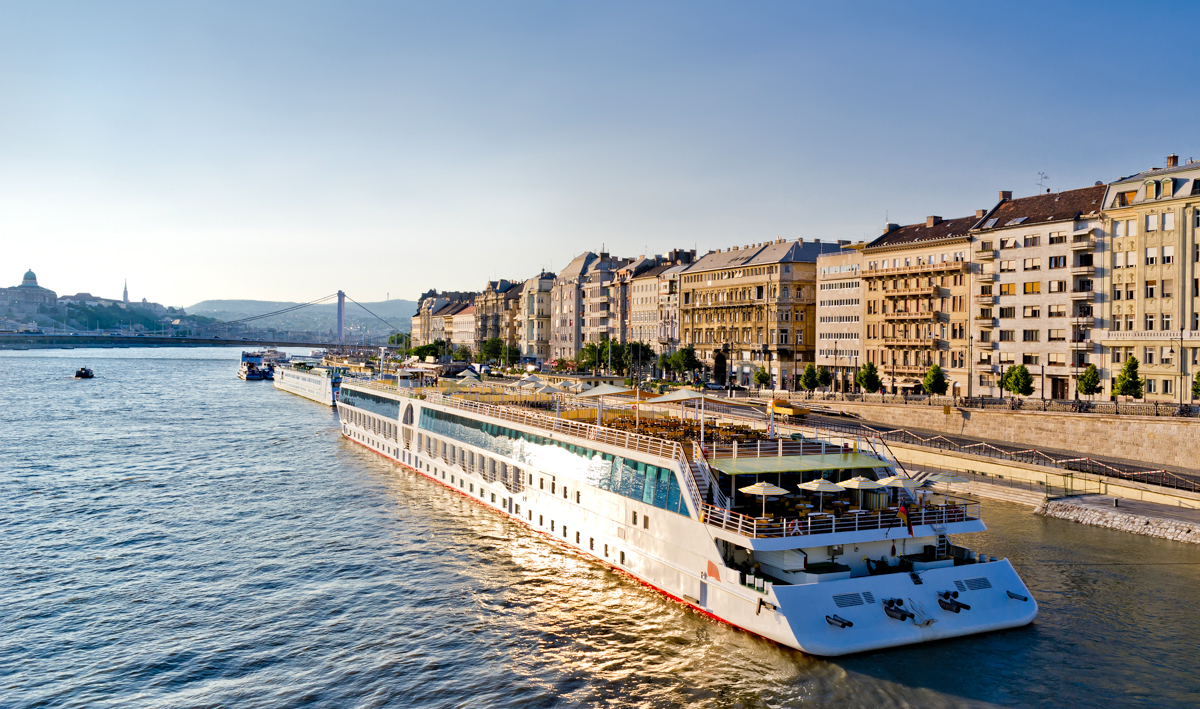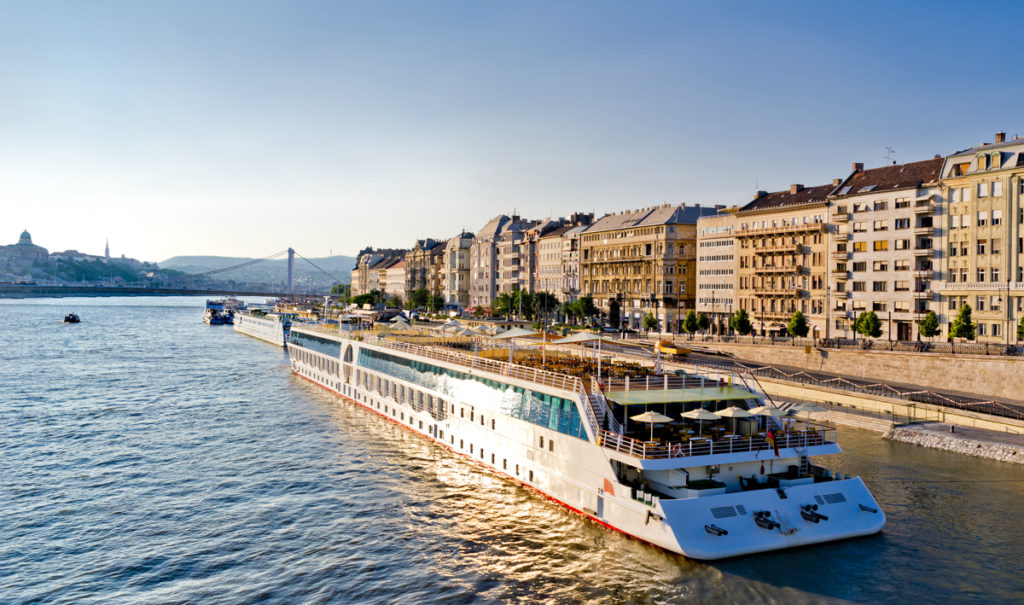 Sail down the Danube and see Amsterdam to Nuremberg or cruise around the Mediterranean and visit Barcelona to Naples!  Cruises provide you with the unique opportunity of visiting several incredible historic and happening cities in one trip. Depending on the boat and cruise lines, many will allow for a full ship buyout which means the ship is exclusively yours while on the water, allowing you to customize many aspects of your incentive program or meeting and make the most of your time on and off the boat. Many will start in cities with good air access, some even returning to the city where you started.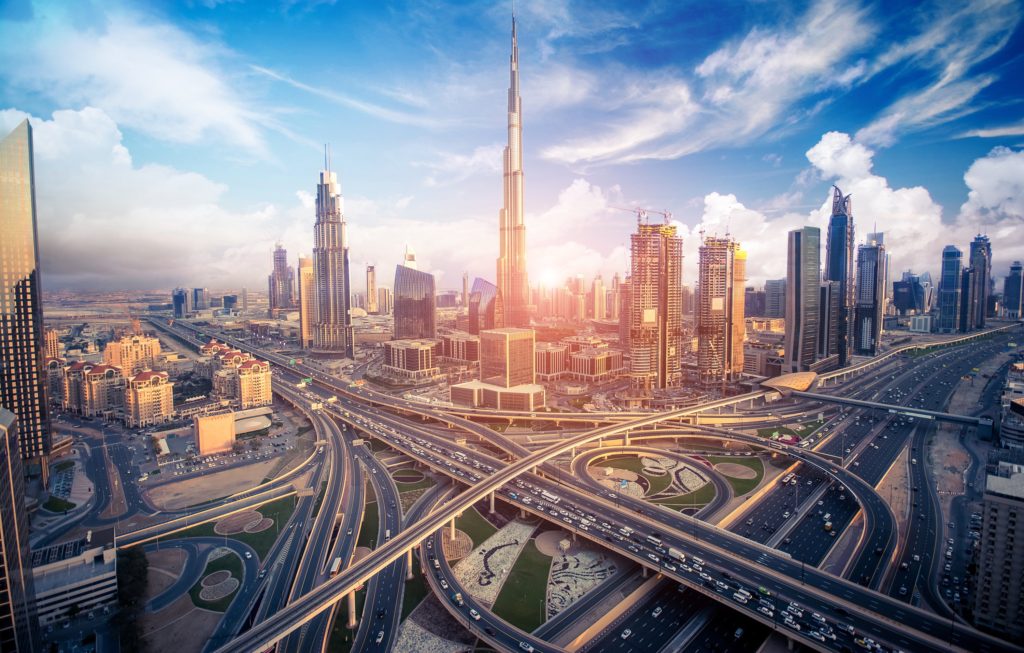 Dubai has grown as a luxury tourist hot spot in the last 20 years with an incredible skyline and ample modern art and design. Dubai has made itself one impressive city with multiple claims to the world's largest including the world's tallest building, a mind-blowing 2,722 ft, over twice the size of the CN Tower, with the views that are second to none.  If you're up for some activity, this city has everything from beaches to sand dunes to a year-round indoor ski hill; the opportunity for group activities are endless! Dubai is also home to world class restaurants and shopping, including the Gold Souk, Dubai's famous market with over 300 vendors, most of which sell jewelry. Palm Island, the largest man-made island in the world, houses a number of hotels including Sofitel Dubai, Jumeirah Zabeel Saray, Kempinski Hotel & Residences, and the Fairmont Palm Hotel & Resort.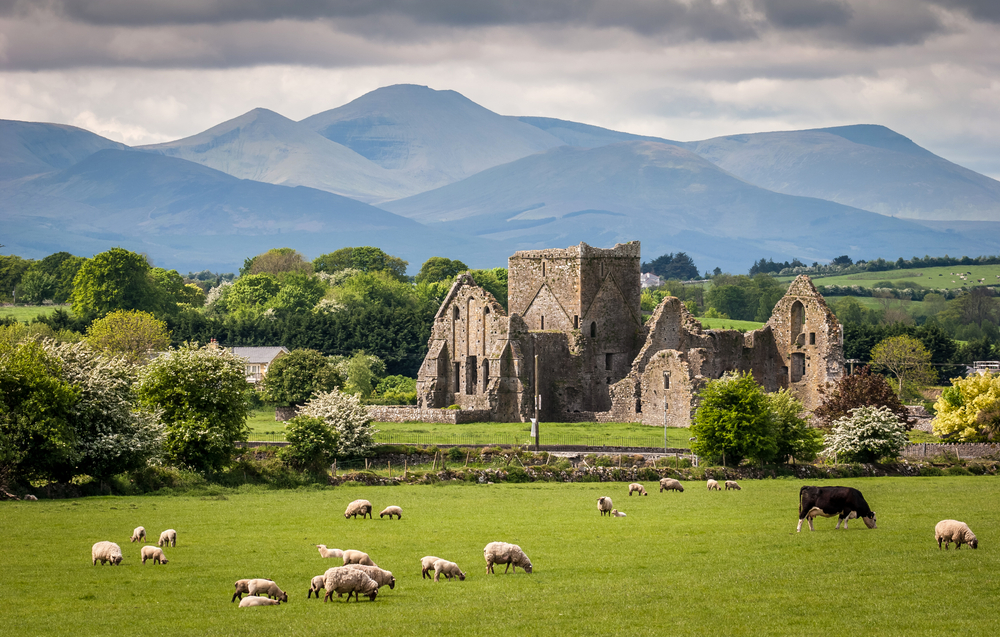 Known for its lush green landscape and blue Irish Sea, Dublin may be a smaller city, but it has a tremendous past! Surviving Viking attacks, a devastating fire, and even the plague, Dublin boasts tales of feuding dynasties, crumbling Gothic architecture, and ghostly tombs that precede the pyramids. Hailed by visitors as the friendliest city in Europe and voted one of the World's Top 10 City Destinations by 'Lonely Planet', Dublin has much to offer to even the most experienced traveller! At its heart, Dublin is an eclectic mix of historic and contemporary; browse the stacks at Trinity College Library and see the famous Book of Kells, visit Dublin Castle, located right in the heart of the city or descend into a medieval crypt in Christ Church Cathedral. Travel along the city's waterline to the docklands where the Jeanie Johnston resides, a replica of the tall ship that carried 2,500 Irish emigrants to begin their new lives in America. While Dublin has always been a well sought after destination for business and personal travel, tourism has steadily been on the rise over the last few years. Dublin has good flight options and great hotels to choose from. With some of the world's best pubs, see for yourself whether or not Guinness really does taste better in Ireland.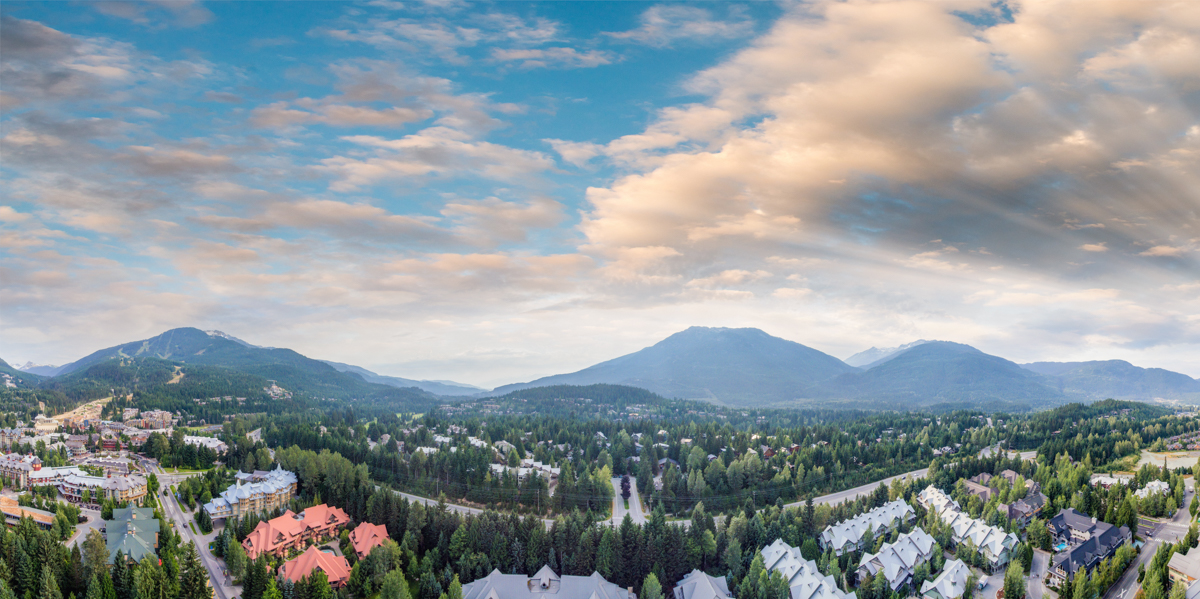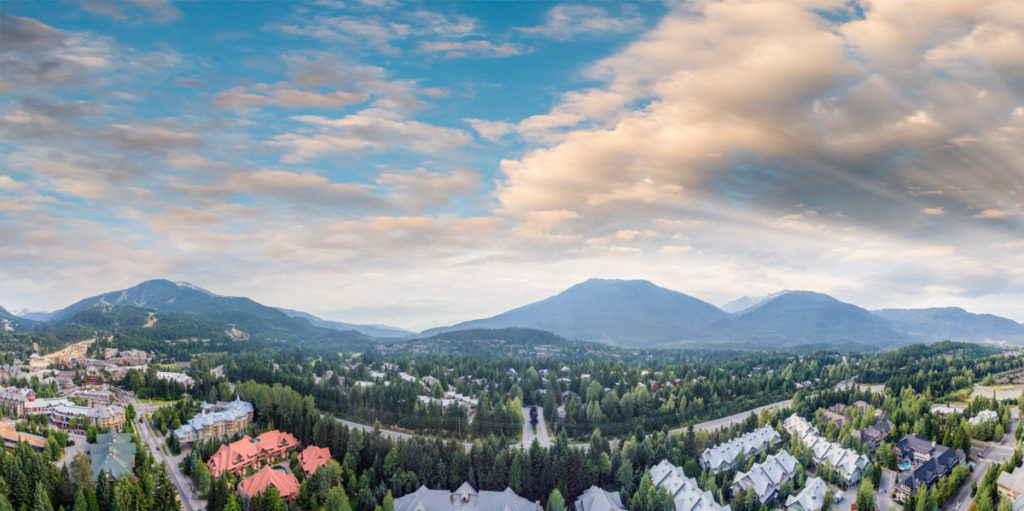 Vancouver, the largest city in British Columbia, is an ocean carved land of extremes. You can gaze at the distant snow-capped mountains while splashing barefoot in the softly curving beaches or inhale the crisp ocean breezes mixed with the mossy fragrance of an ancient rainforest. Vancouver has an incredible music and arts scene, markets for shopping and restaurants for drinks and dining. This ocean-side city is surrounded by mountains, bike friendly, and full of parks and beaches and often ranked as one of the best cities to live in. It's no wonder so many people want to visit; tourism soared to new heights in 2016, boasting a record-breaking ten million overnight visitors. 
Two hours north of Vancouver is Whistler Mountain. Originally envisioned as a ski resort in the early 1960's, and in 1975, Whistler became the first "Resort Municipality in Canada". While most famous for co-hosting the 2010 Winter Olympics, Whistler has become a true four seasons destination for outdoor enthusiasts, with world-class golf courses, hiking trails, kayaking options, bike routes, and more. The epicentre of Whistler, Whistler Village, is a pedestrian-only area lined with shops, restaurants and entertainment spots, all perfect for après-ski or a night on the town, with many hotels within walking distance—making the destination very easy to navigate and explore on own.  Depending on the season, you can catch events like free open-air concerts, street entertainment, and markets. A world-renowned, year-round destination for leisure and business travel, Whistler is consistently ranked as the number one mountain resort area in North America.
engage in the united states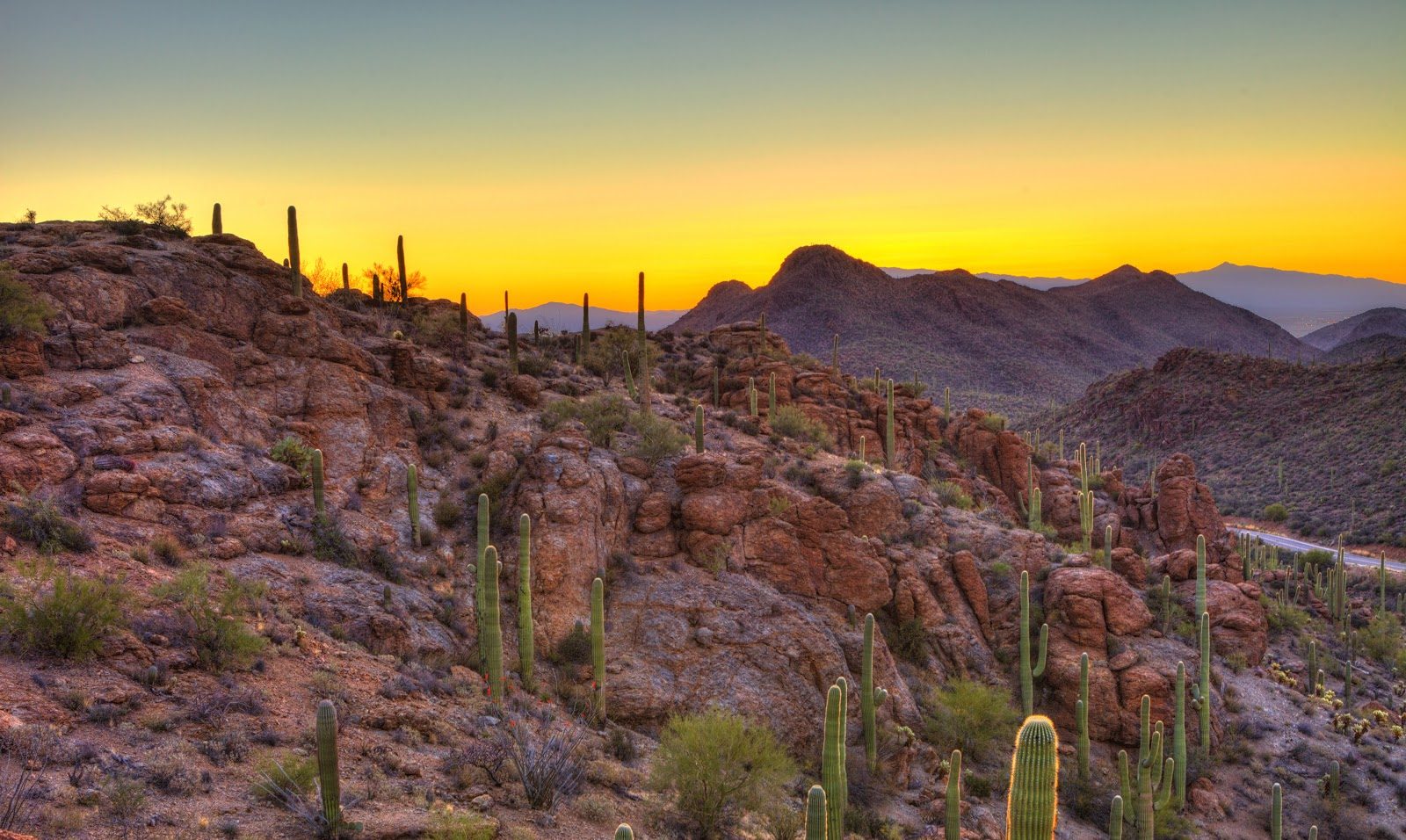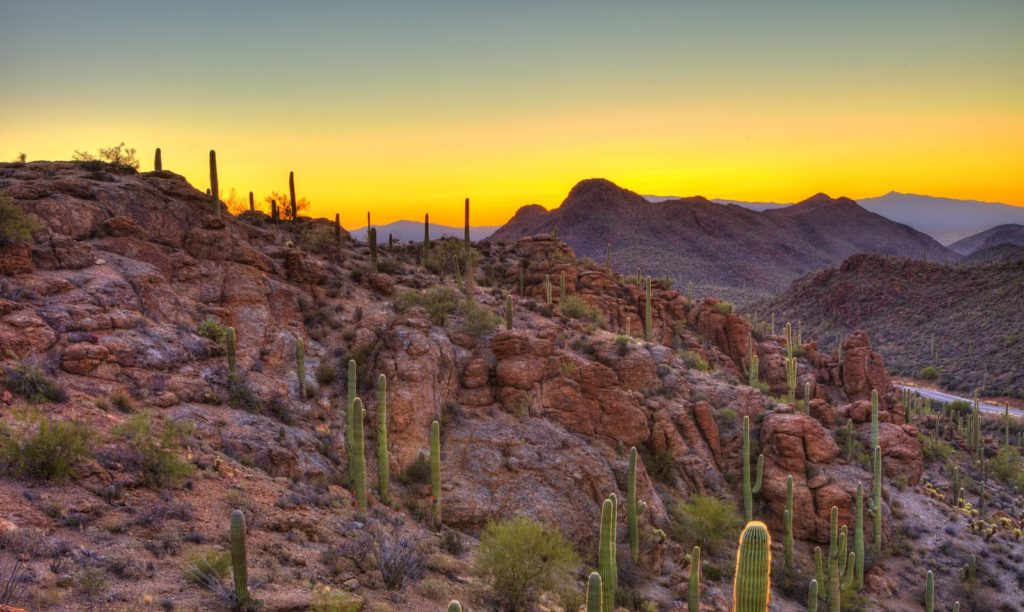 Continuously inhabited for almost 12,000 years, Tucson's roots run deep. Native American, Spanish and Mexican cultures, along with the lore of the Wild West, come together to form the region's fascinating history and unique diversity of art, architecture, and food. Tucson has long been a favorite destination for visitors craving culture, creativity, and the natural beauty of the Southwest. Home to resorts and dude ranches, Tuscon is set among flowering deserts and framed by five different breathtaking mountain ranges, perfect for hiking and outdoor adventure. The downtown core has always been a hub of activity, but, in the past several years, it has seen a rebirth with new shops, bars, breweries and some of the cities hottest restaurants. Local working artists take inspiration from the surrounding beauty, giving personality to the area as they share their craft at the many galleries and shops throughout the city. History buffs and those with a yearning to explore will enjoy the rich history of the southern Arizona Spanish Missions and the surrounding mining towns that have shaped this region.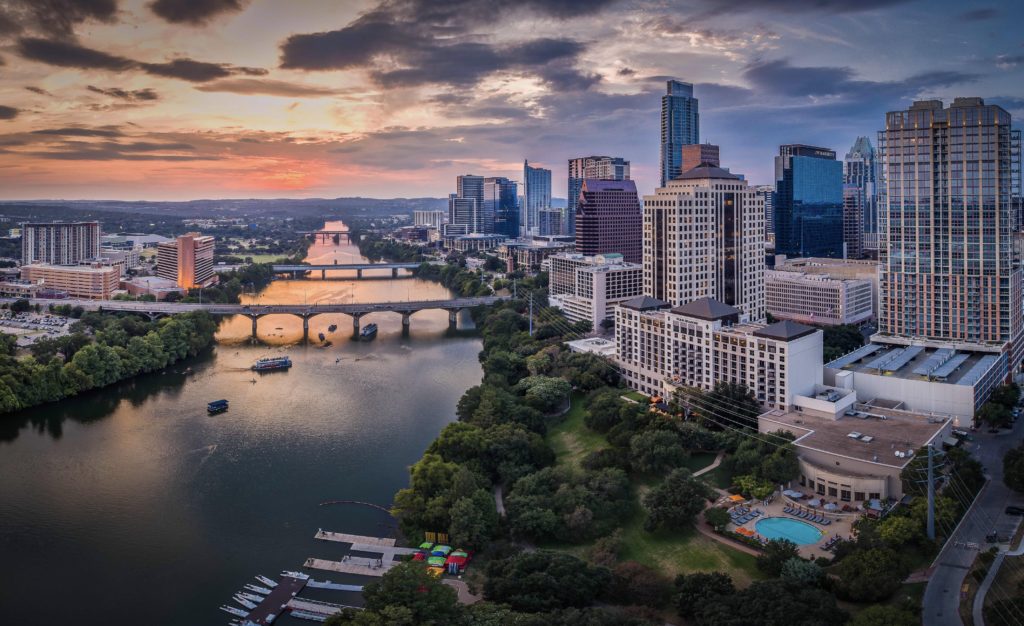 Austin, capital city of Texas, and the"Live Music Capital of the World," offers so much more than legend and history—it's a popular golf city, a college town, and is the gateway to Texas Hill Country. Austin is home to a wonderful ballet, world-class museums, one-of-a-kind shopping, and beautiful outdoor spaces; you can just as easily spend your morning paddling the lake as you can strolling through a celebrated history museum. The city's quirky history shines through in venues like the Broken Spoke, the gas-station-turned-diner and Texas' last true dance hall,  Threadgill's, where Janis Joplin once sang, and Barton Springs, a natural pool in the heart of town, first discovered in the 17th century. Discover why Austin is known as one of the country's best places for outdoor adventures and events. State-of-the-art infrastructure, innovative meeting spaces and world-class hotels are nestled in the heart of the city; within a few blocks you can find the famous Lady Bird Lake hike and bike trail, legendary live music venues and some of the best margaritas in the country.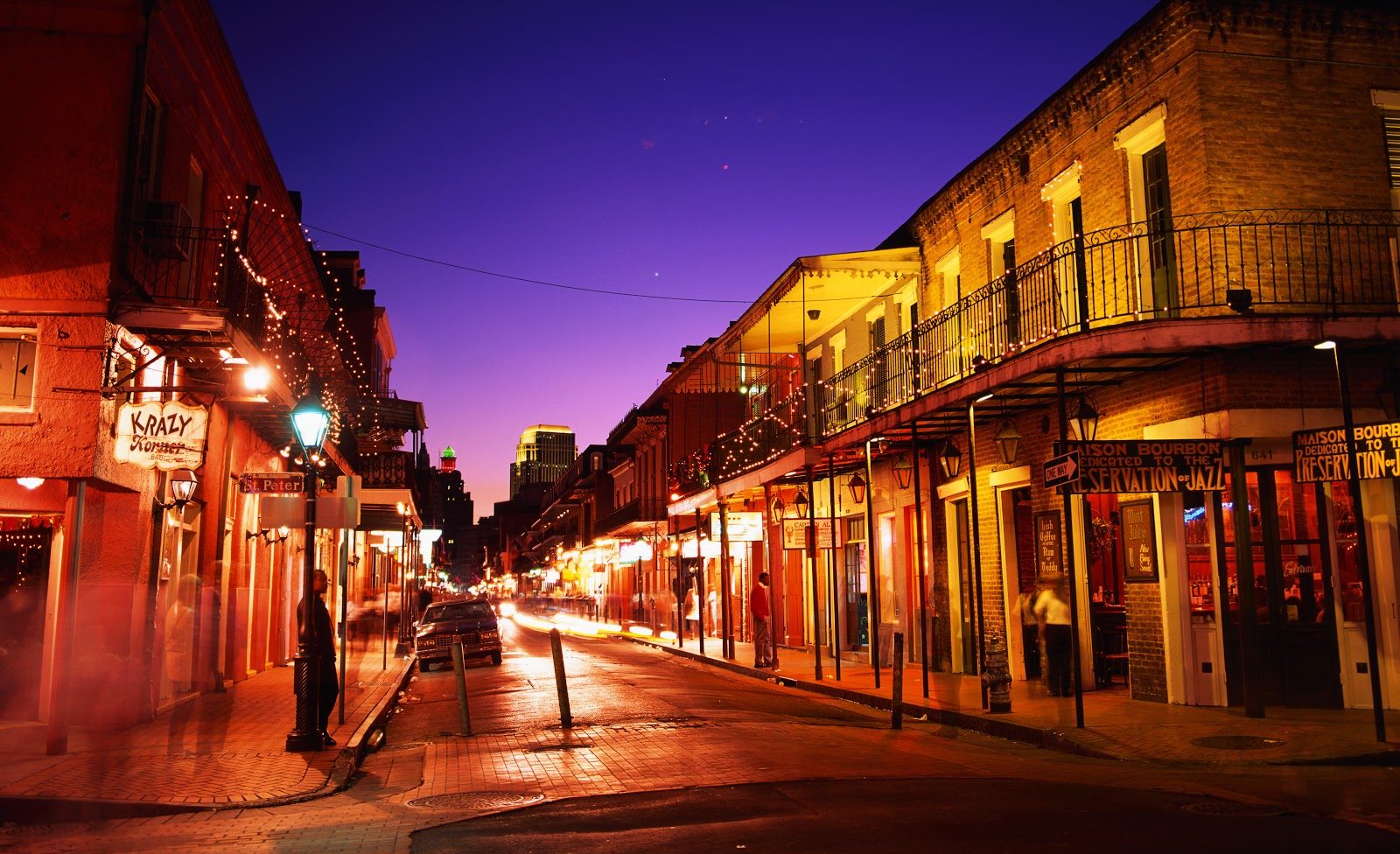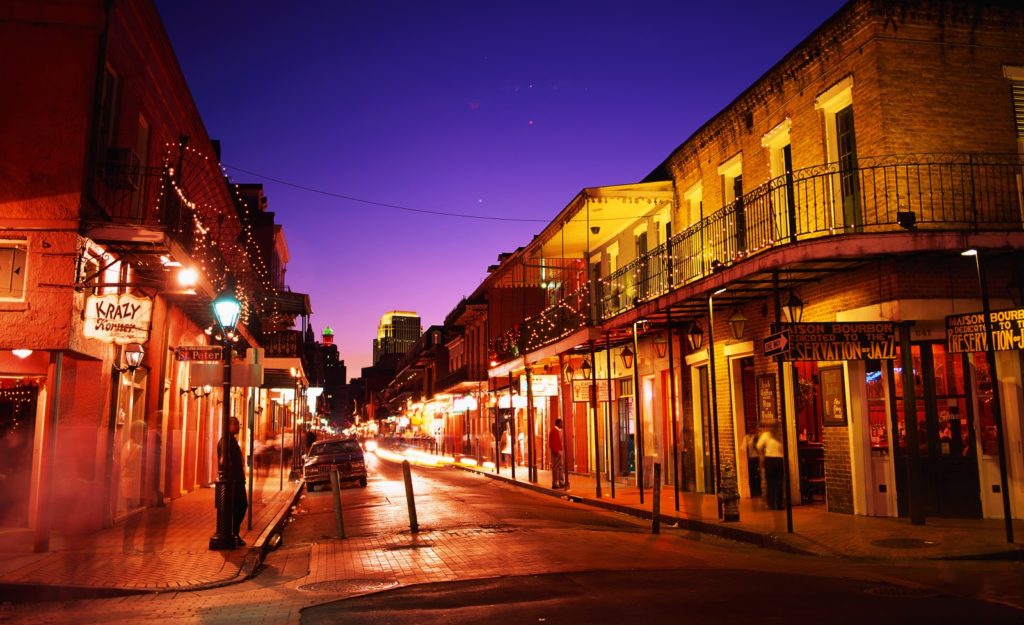 Ranked the #4 on Forbes 2017 list of "America's Coolest Cities", and named one of the world's best cities by Travel & Leisure, there's much to see, taste and hear in New Orleans, Louisiana! While New Orlean's is also known as "The Big Easy", "The Crescent City" and "the Birthplace of Jazz", none can completely describe the city. Get ready to immerse yourself in the eclectic culture of the Arts District, experience the historic architecture of the French Quarter or enjoy the modern luxury and convenience of the Central Business District. No matter where you are, you can spoil your taste buds with creations from award-winning chefs. When dining in New Orleans you can experience a culinary adventure that spans a wide array of cuisines from Cajun and Creole to Soul and Contemporary French; after all, they say time in New Orleans isn't kept in hours or days, but in meals. The best companion to delicious food is music, nourishment for the soul. Music is where the first settlers in New Orlean's found common ground; they'll tell you no other city loves music more! Home to a truly unique melting pot of culture, food, and music. As the locals say, "laisser les bon temps rouler," (let the good times roll)!
Still not sure which destination is right for your next incentive program or meeting? Our team has years of incentive program and meeting planning experience. We LOVE to travel and want to you enjoy yourself as much as we do!